Een zwart canvas met een collage gemaakt van geverfd krantenpapier
Een zwart canvas met een collage gemaakt van geverfd krantenpapier
Dit zwarte canvas is gedecoreerd met een collage gemaakt van krantenpapier die eerder is geverfd met A-Color acrylverf in neonkleuren en vervolgens is gedroogd. Details zijn getekend met een zwarte stift.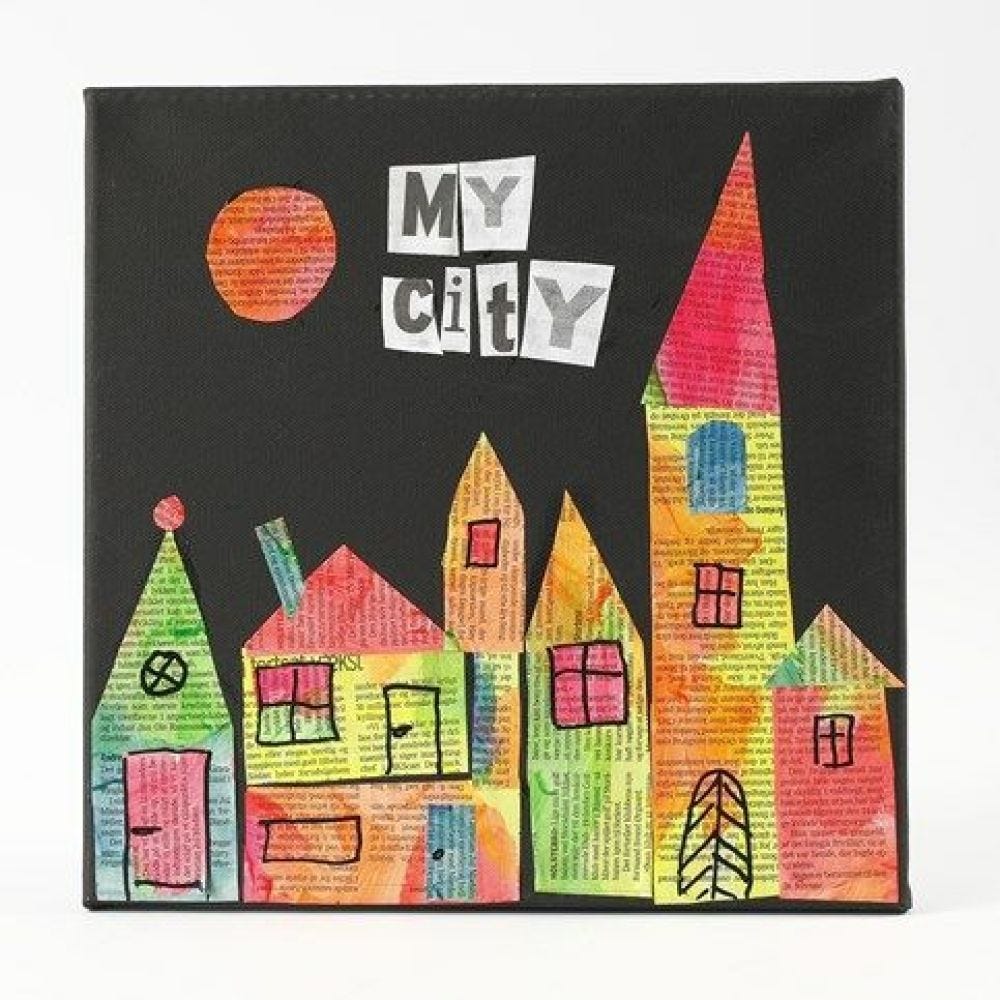 How to do it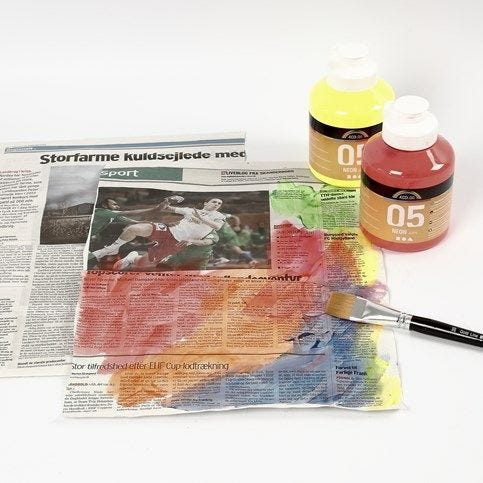 1.
Verf pagina's van krantenpapier - bij voorkeur tekst kolommen - met A-Color acrylverf in verschillende neonkleuren. Laat drogen.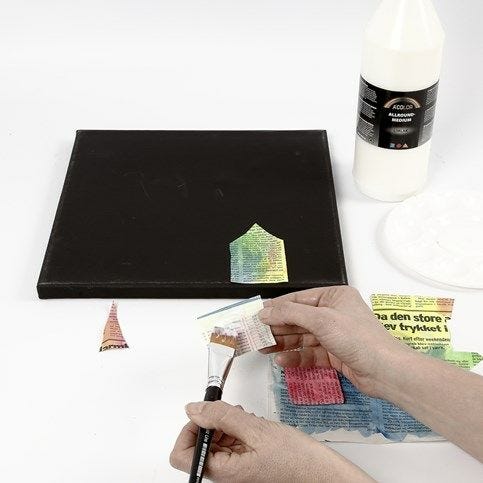 2.
Knip of scheur de geverfde krantenpagina's in kleine stukjes en maak een collage naar eigen fantasie. Gebruik A-color Allround medium lijmlak om de collage op het zwarte canvas te bevestigen. Laat drogen.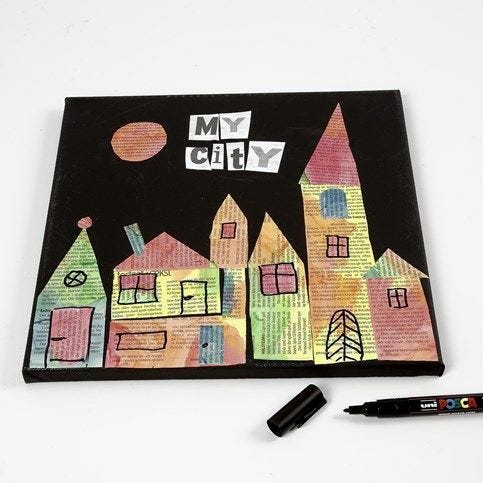 3.
Voeg details toe met een Plus Color Acrylverf Marker of met een Uni Posca-marker. Beiden bevatten acrylverf in een stift.
Copyright © 2013-present Magento, Inc. All rights reserved.