A birthday greeting card decorated with Washi stickers
Make this greeting card by decorating it with a marker, Washi flower stickers and letter stickers.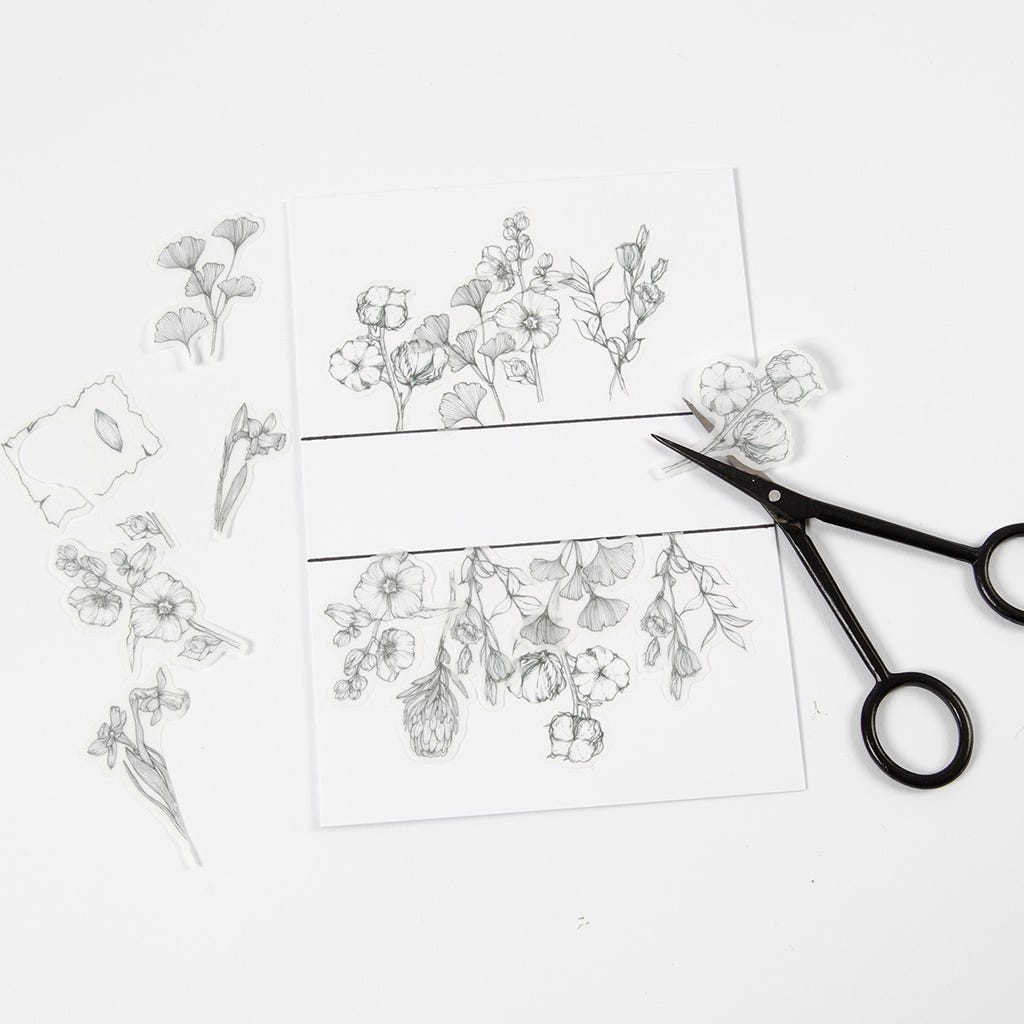 2.
Cut the self-adhesive Washi flower stickers away from the sticker sheet and attach them along the horizontal lines on the front of the greeting card.