A bird table from bamboo fibres decorated with Plus Color craft paint
This idea teaches children about UN Sustainable Development Goal 12, which aims to ensure responsible consumption and production. In order to save the earth's resources, one of the most important things we can do is to reuse and recycle things rather than produce new ones.

Decorate this bird table from frost proof bamboo fibres using Plus Color markers. The wooden post in the middle is painted with Plus Color craft paint.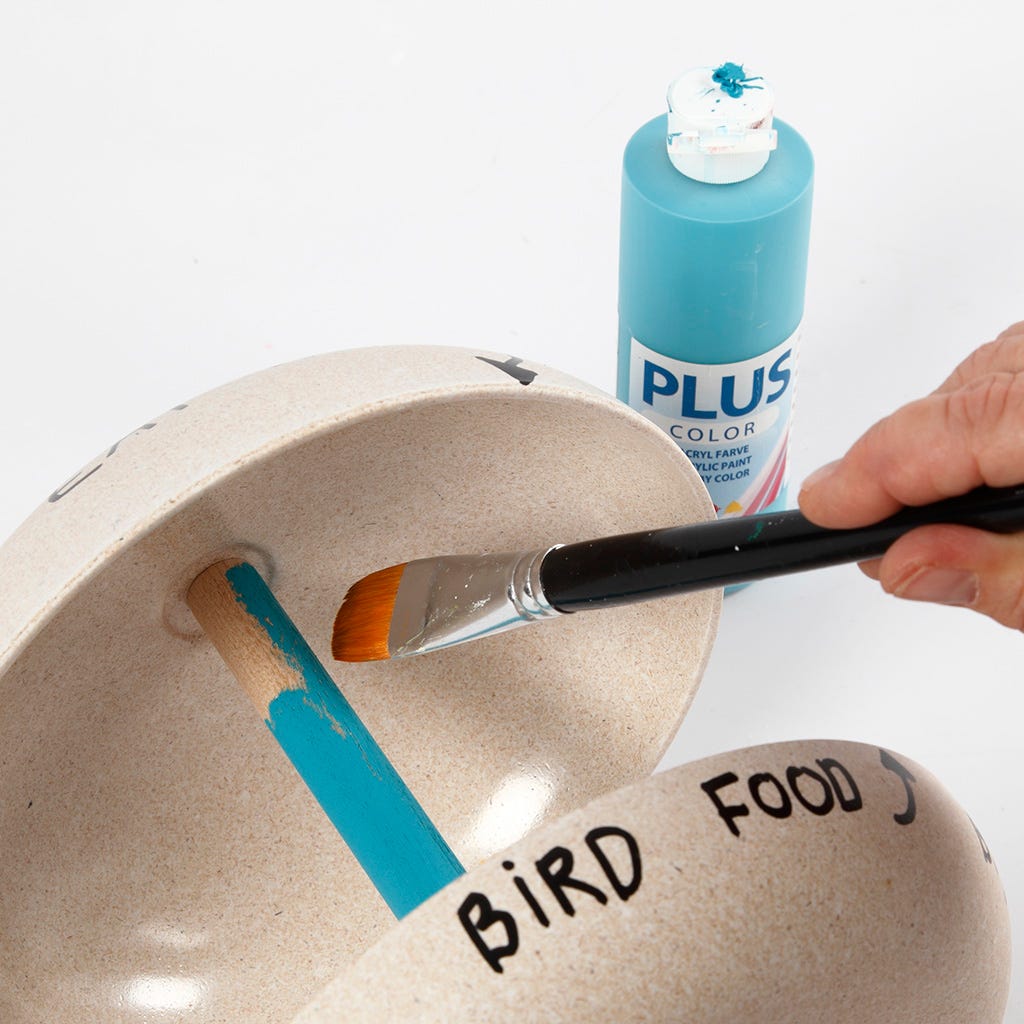 2
Paint the wooden post with Plus Color craft paint and leave to dry completely. You may apply another coat if the paint doesn't cover completely.