A Bird made from Foam Clay on Polystyrene Eggs with Metal Legs
A Bird made from Foam Clay on Polystyrene Eggs with Metal Legs
This colourful bird is made from polystyrene eggs; one for the head and one for the body. Push Foam Clay onto the eggs in patterns using your imagination. The eggs are put together with a bonzai wire for the neck. Push metal feet directly into the body. How to do it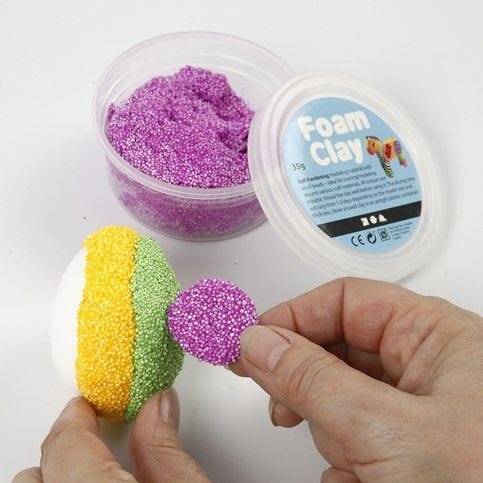 1.
Roll small Foam Clay balls, push them flat and then push them onto the two polystyrene eggs using your imagination. Leave the decorated eggs to dry before starting the next step.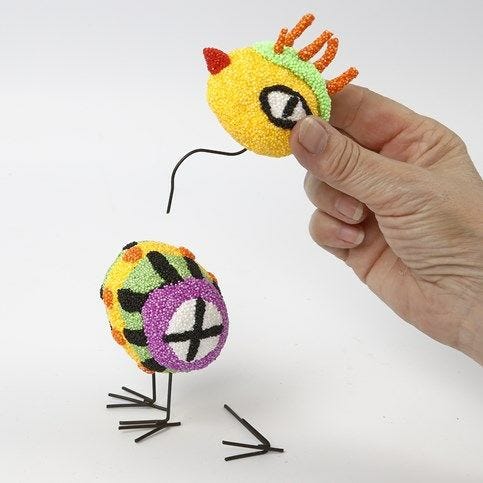 2.
Push two metal chicken feet into the body and assemble the eggs with a neck made from a thick, black piece of bonzai wire.