A Bead Bracelet and Earrings with golden Sea Shells
A Bead Bracelet and Earrings with golden Sea Shells
A DIY bead bracelet with glass beads, rocaille seed beads, spacer beads and a golden sea shell. Make matching beading hoop earrings with golden sea shells. How to do it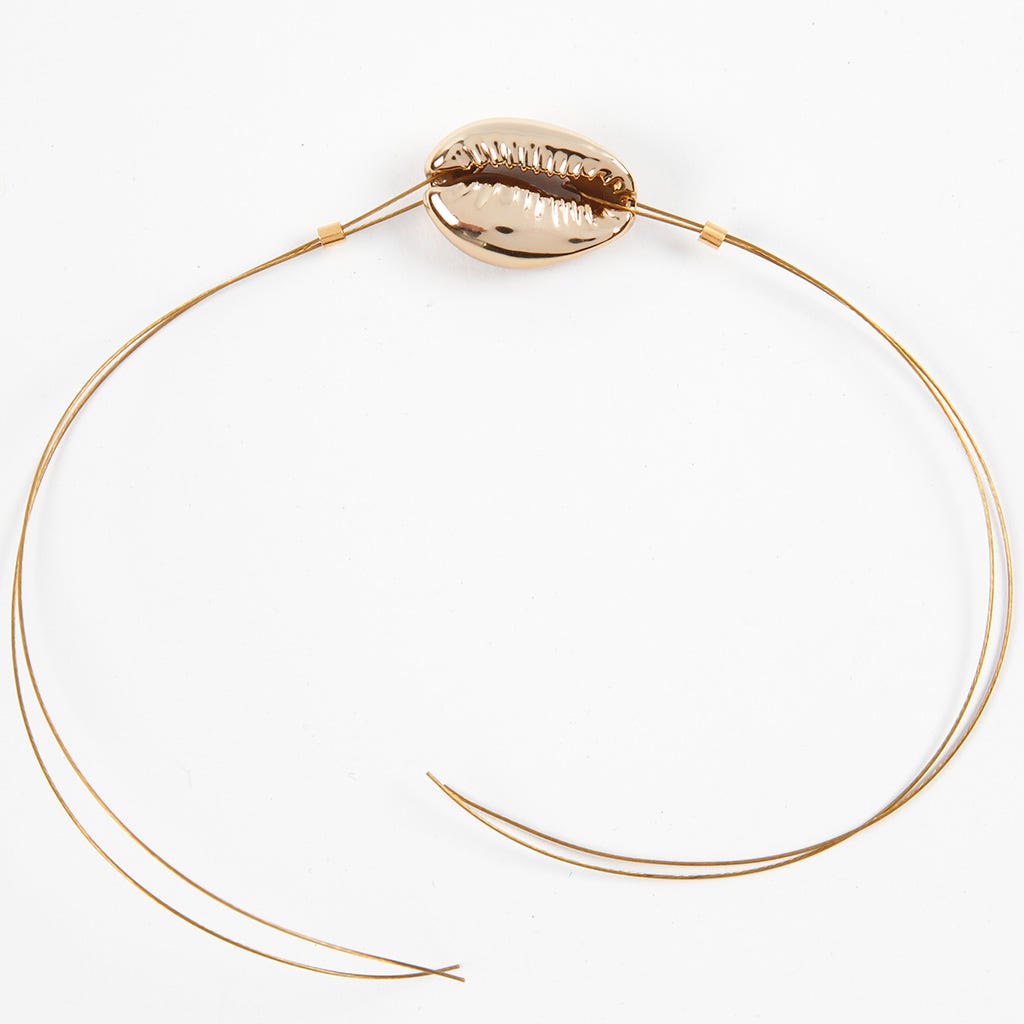 1
Double over a piece of wire and measure your wrist. Add another 6 cm to the length. Cut the wire in the middle and attach both pieces around the ends of the sea shell.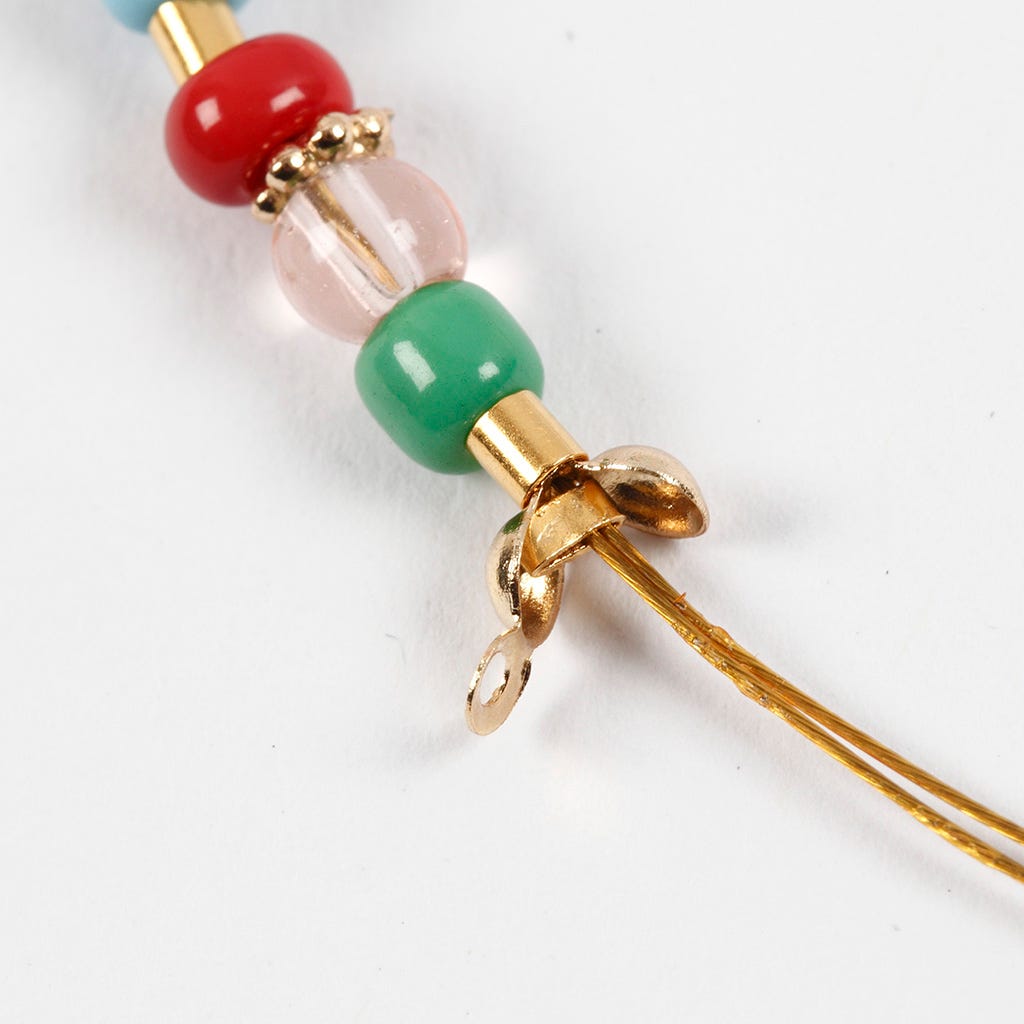 2
Thread beads onto the wire and finish both ends with a bead tip and a crimp bead. Push the beads, the bead tip and the crimp bead tightly together on the wire and squeeze the crimp bead flat with pliers.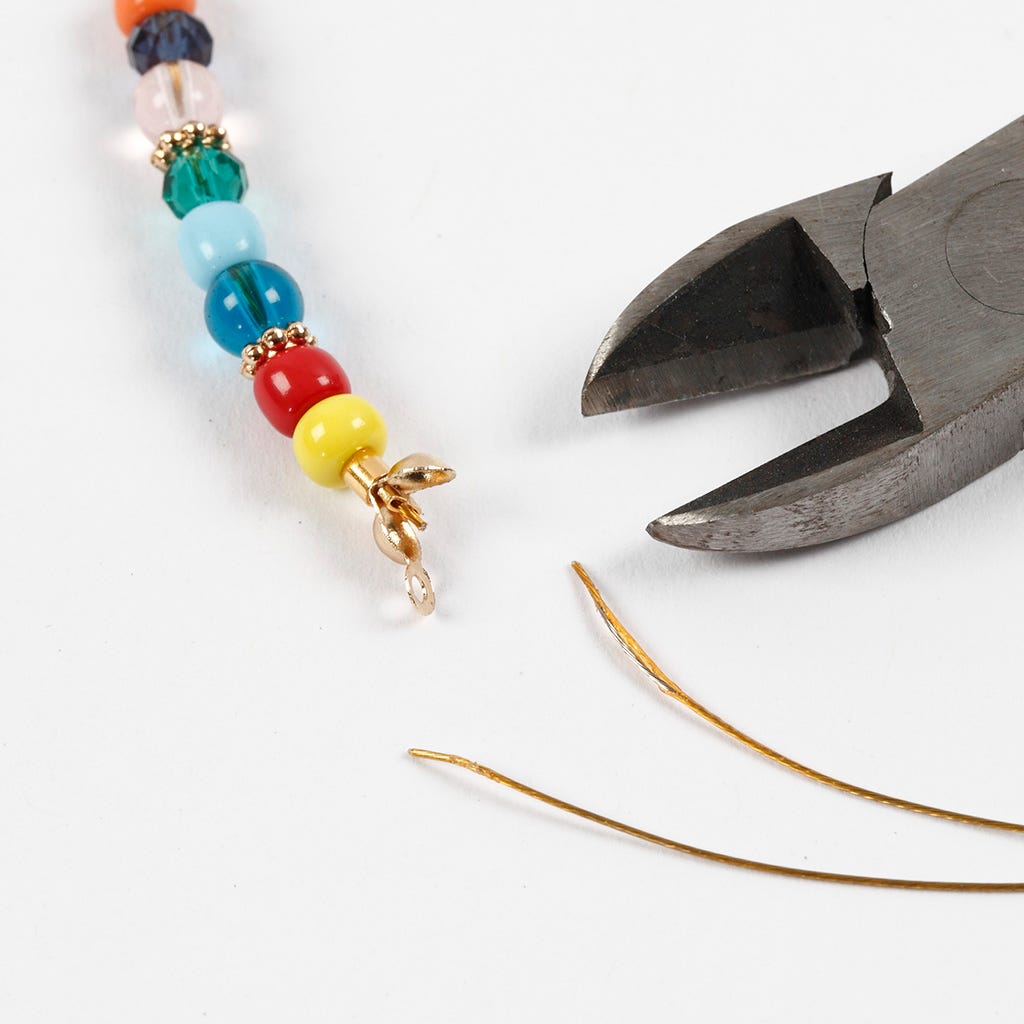 3
Cut off the excess wire and close the bead tip around the crimp bead with pliers.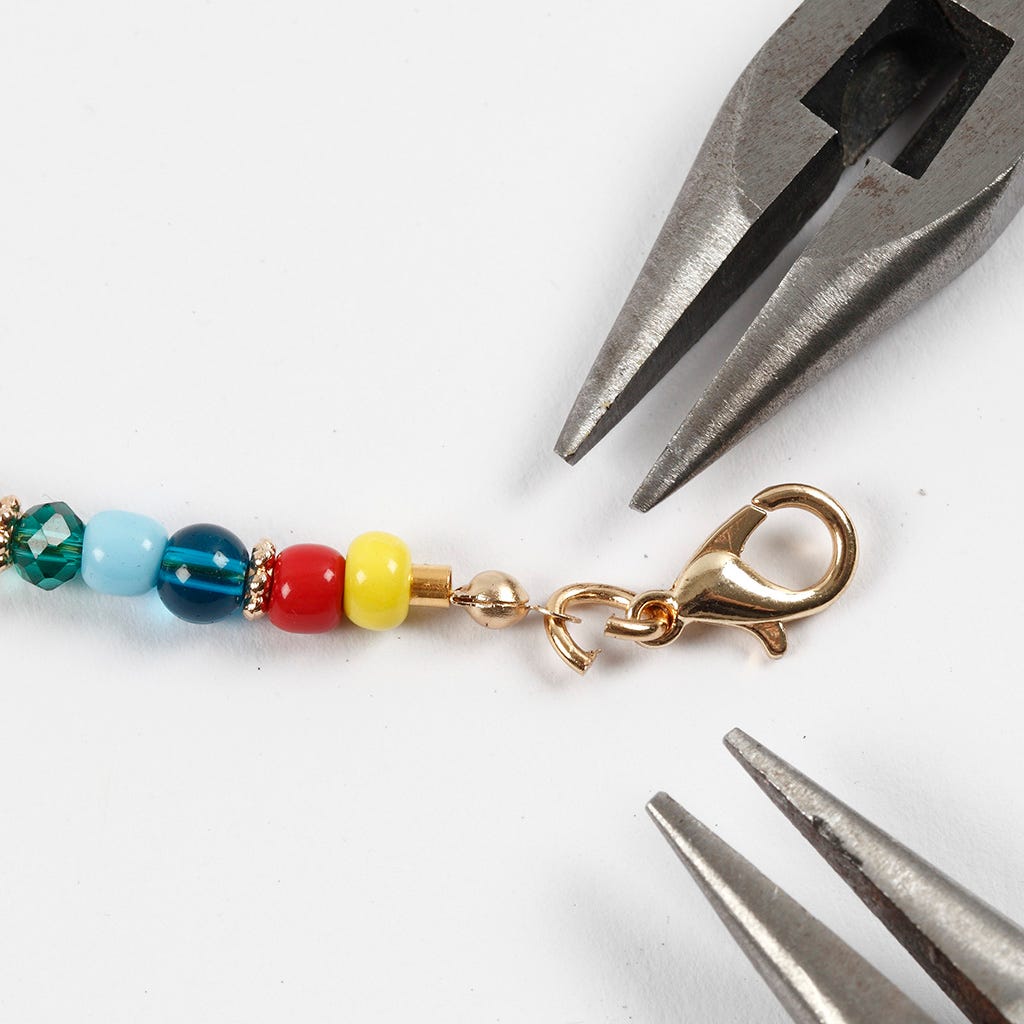 4
Attach a round jump ring and a lobster claw clasp at one end of the bracelet and a round jump ring at the other end of the bracelet.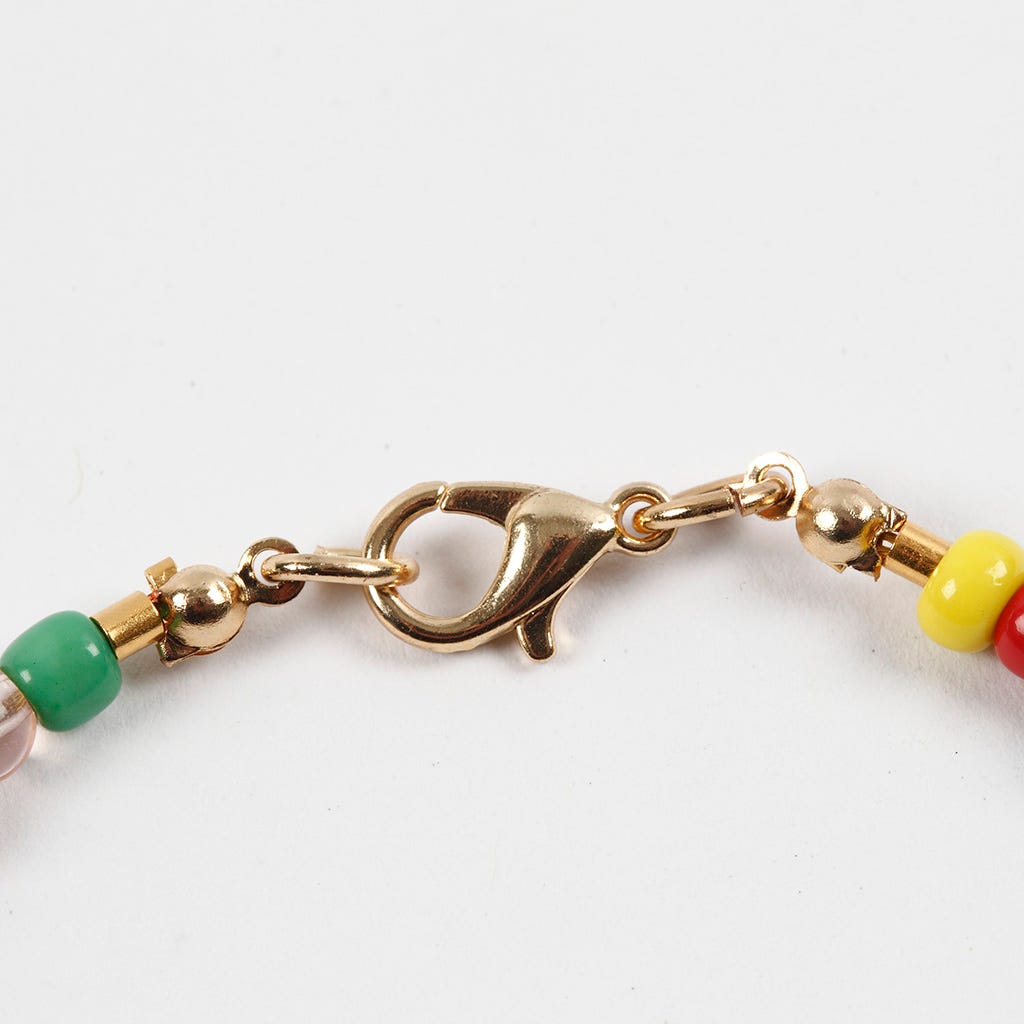 5
You can now fasten the bracelet.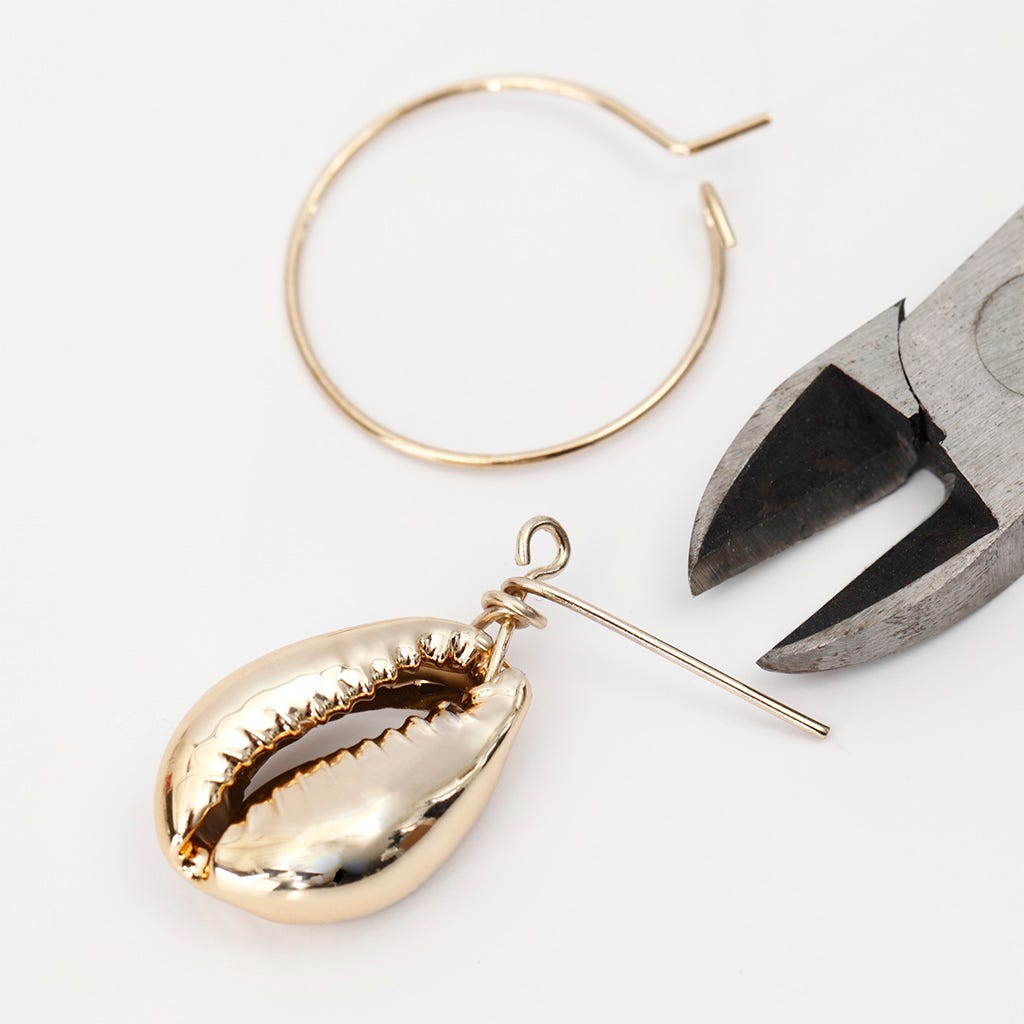 6
Make beading hoop earrings by inserting an eye pin through the sea shell. Bend and twist the eye pin as shown in the picture. Trim the excess pin and attach the sea shell onto the beading hoop.