A bay window decorated like an Elf's front door
A bay window decorated like an Elf's front door
Decorate a cosy bay window model like an elf's front door in December. Paint the wooden parts with Plus Color craft paint and decorate with 3D Snow Effect. Use green pipe cleaners for spruce and add further details from various decorative items. How to do it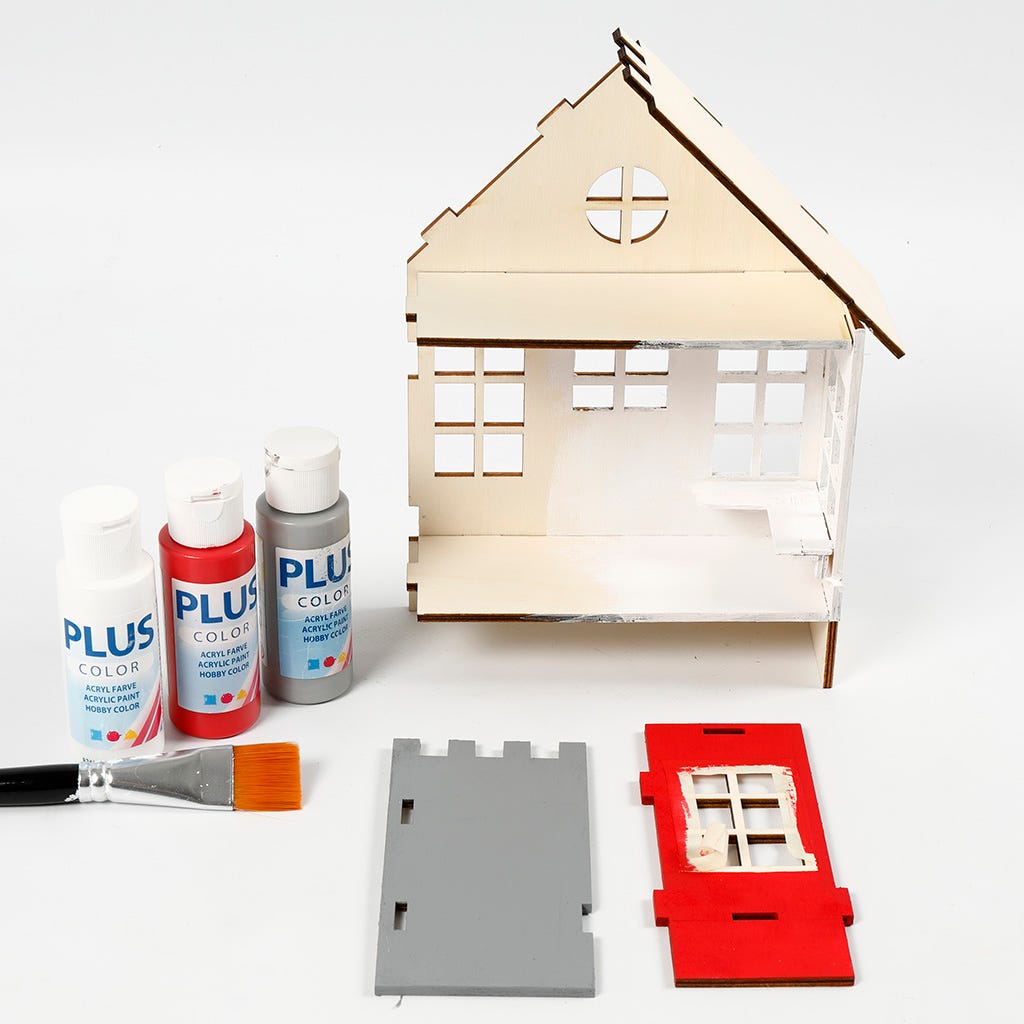 1
Paint all the wooden parts with Plus Color craft paint. Here we have painted the stairs and the outside of the roof with grey craft paint and the facade with red craft paint. Paint the entire inside with white craft paint. You may apply two coats of craft paint. Remember to paint the edges as well.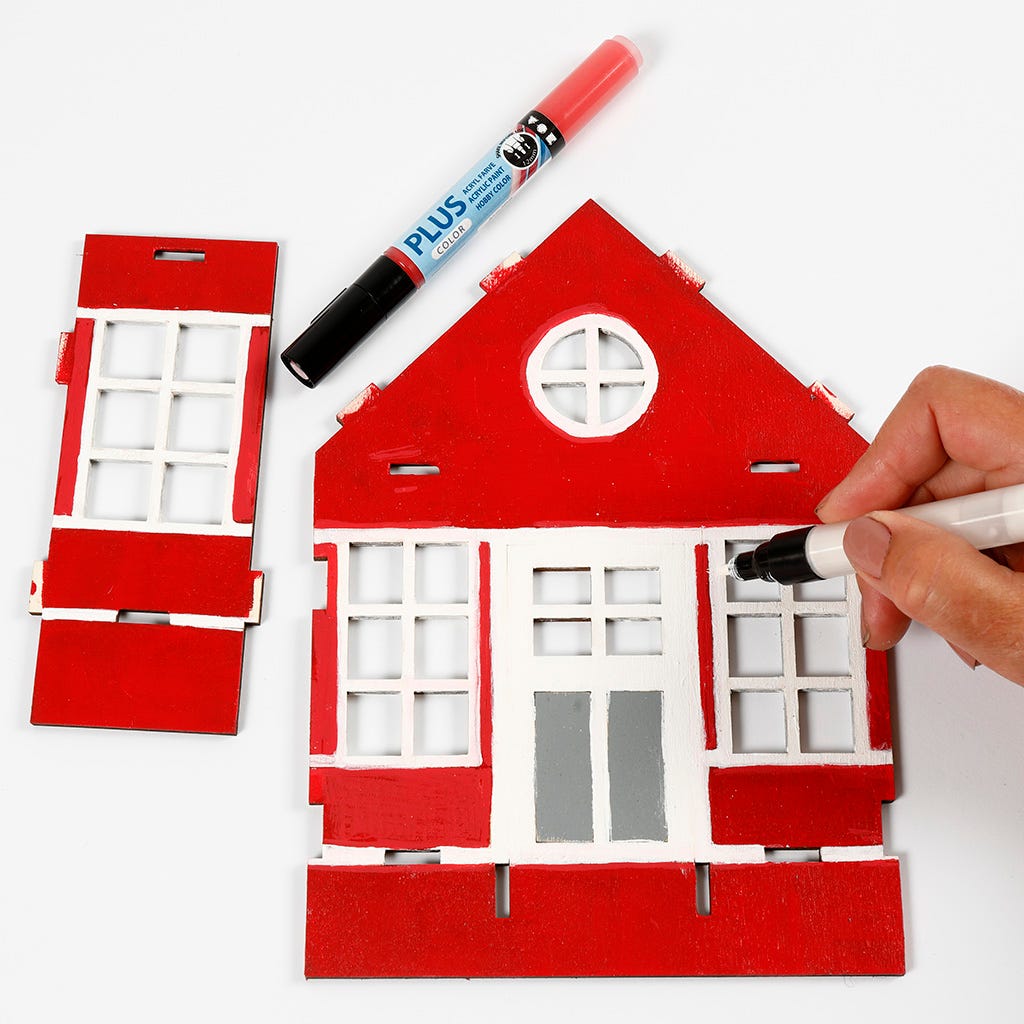 2
Paint the window and door frames with a white Plus Color marker. Assemble the bay window model when the paint is dry.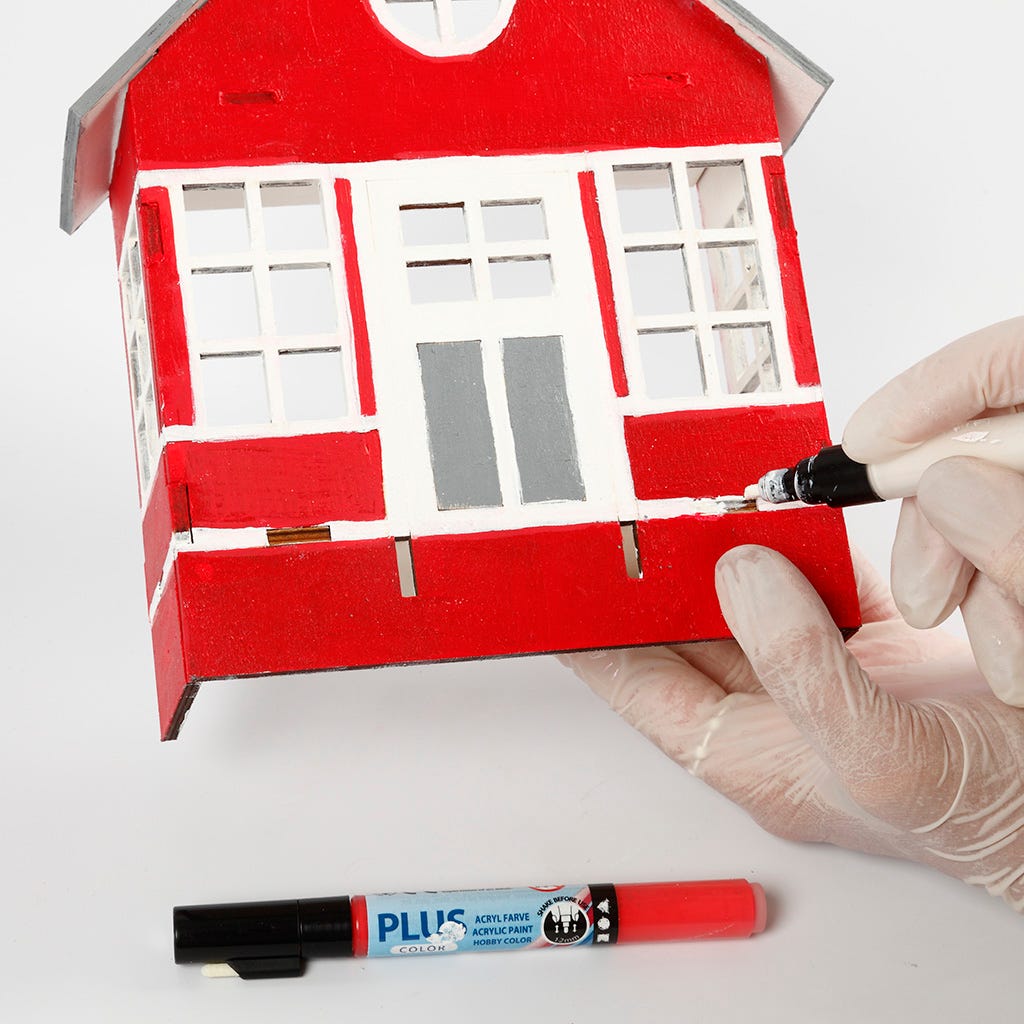 3
Touch up the areas that still need painting after the bay window model is assembled.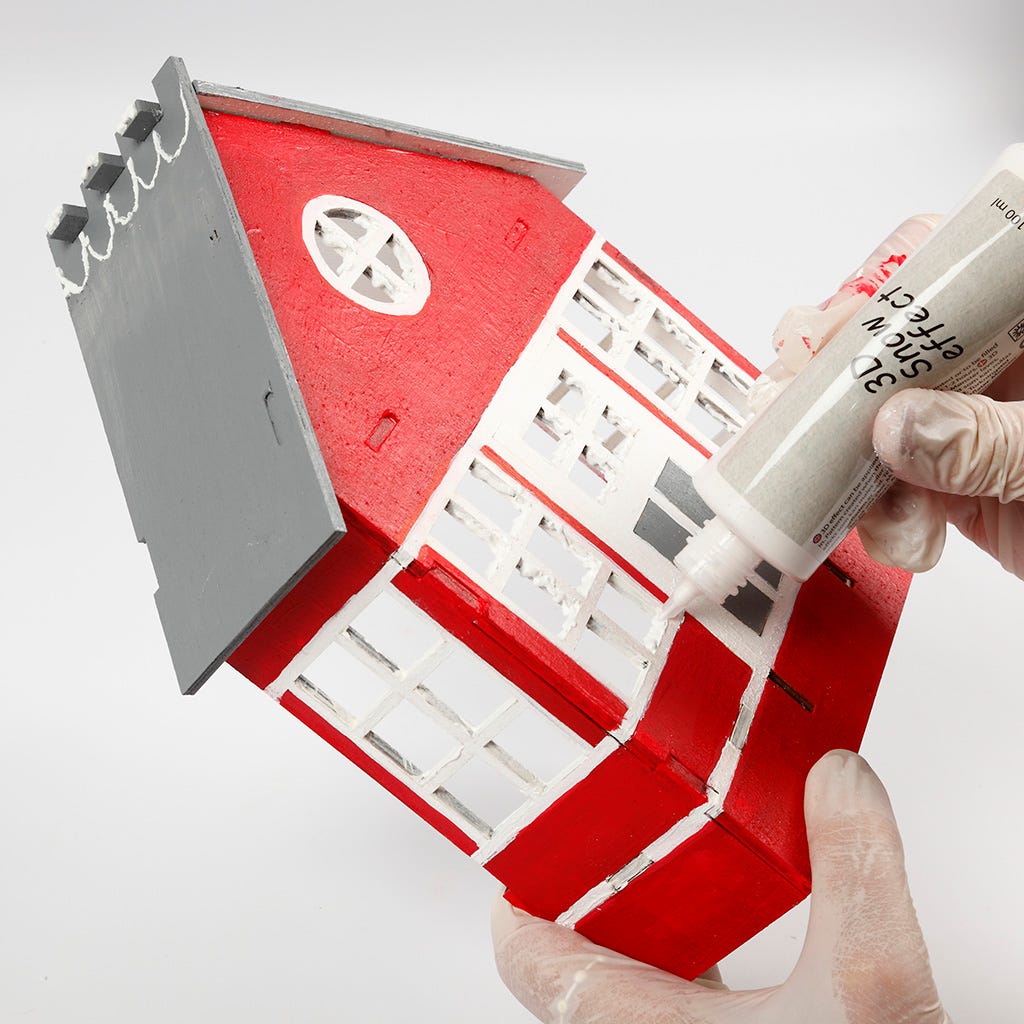 4
Use 3D Snow Effect to create snow effect on the roof and on the front of the bay window model.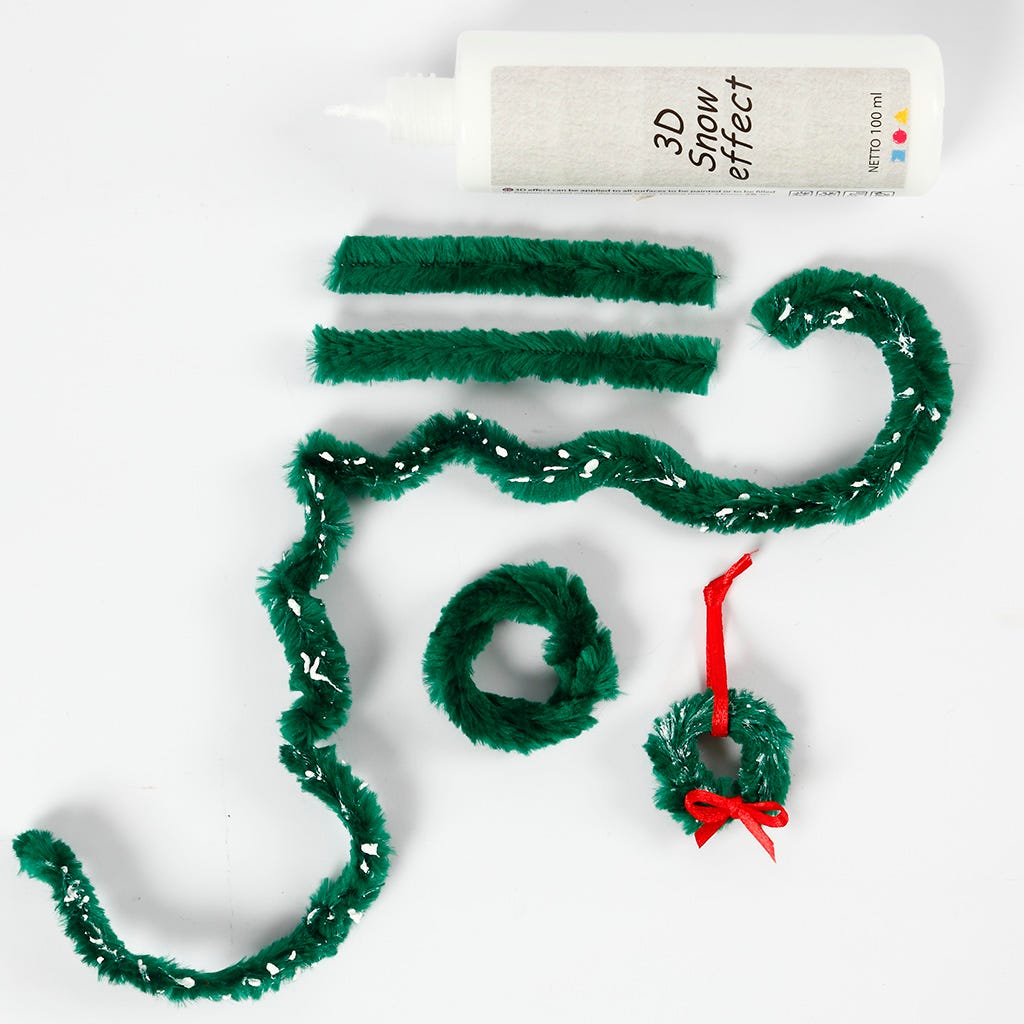 5
Use green pipe cleaners for spruce. Cut a 9cm piece for the door wreath and use 1½ green pipe cleaner for the garland which will run along the roof. Decorate both with 3D Snow Effect and attach with a glue gun. Make an Advent wreath from one green pipe cleaner which is wound around itself several times.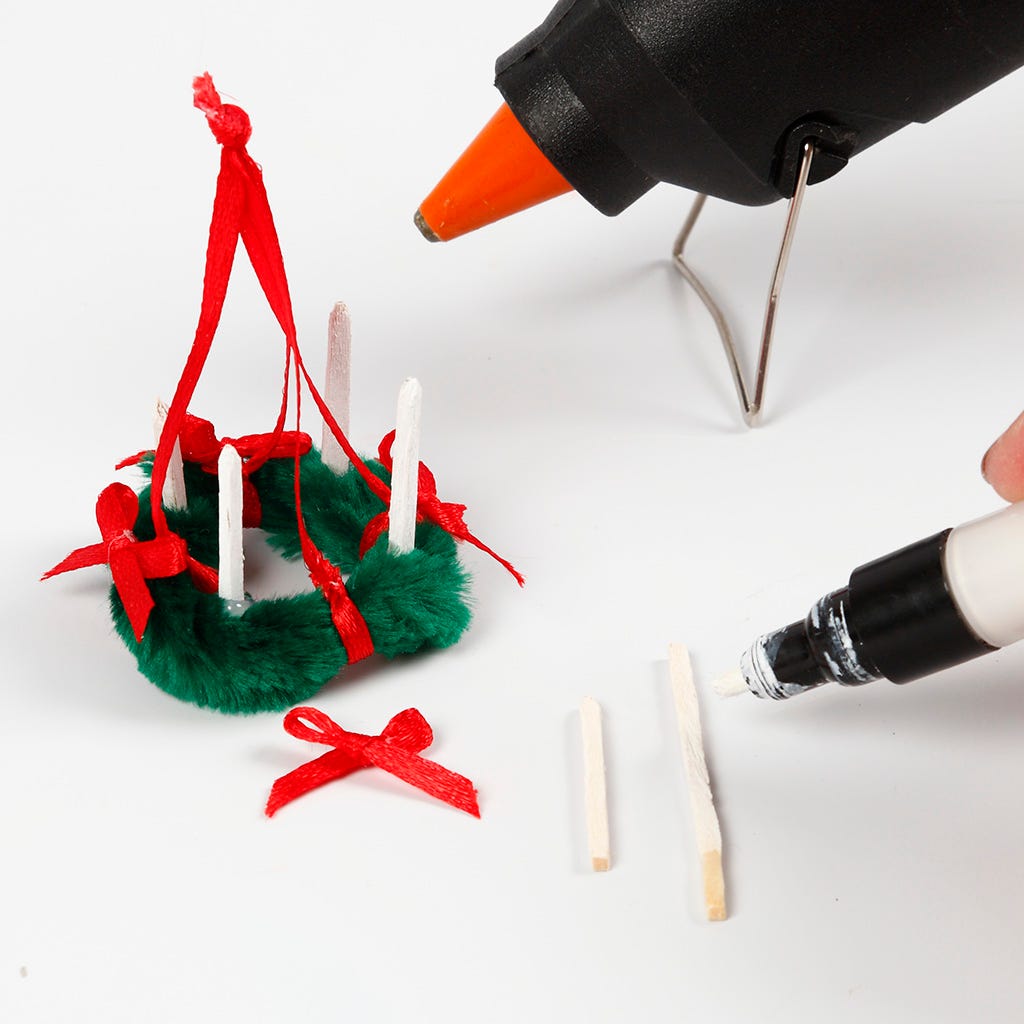 6
Tie four ribbons onto the Advent wreath and gather the ends in a knot for hanging as shown in the photo. Glue four small bows onto the wreath. Cut four white-painted matches to make points at one end and trim to approx. 2.5 cm. Glue them onto the wreath as candles using a glue gun. Glue the wreath onto the ceiling of the bay window model by the knot of the four ribbons. Glue small metal snowflakes onto the windows.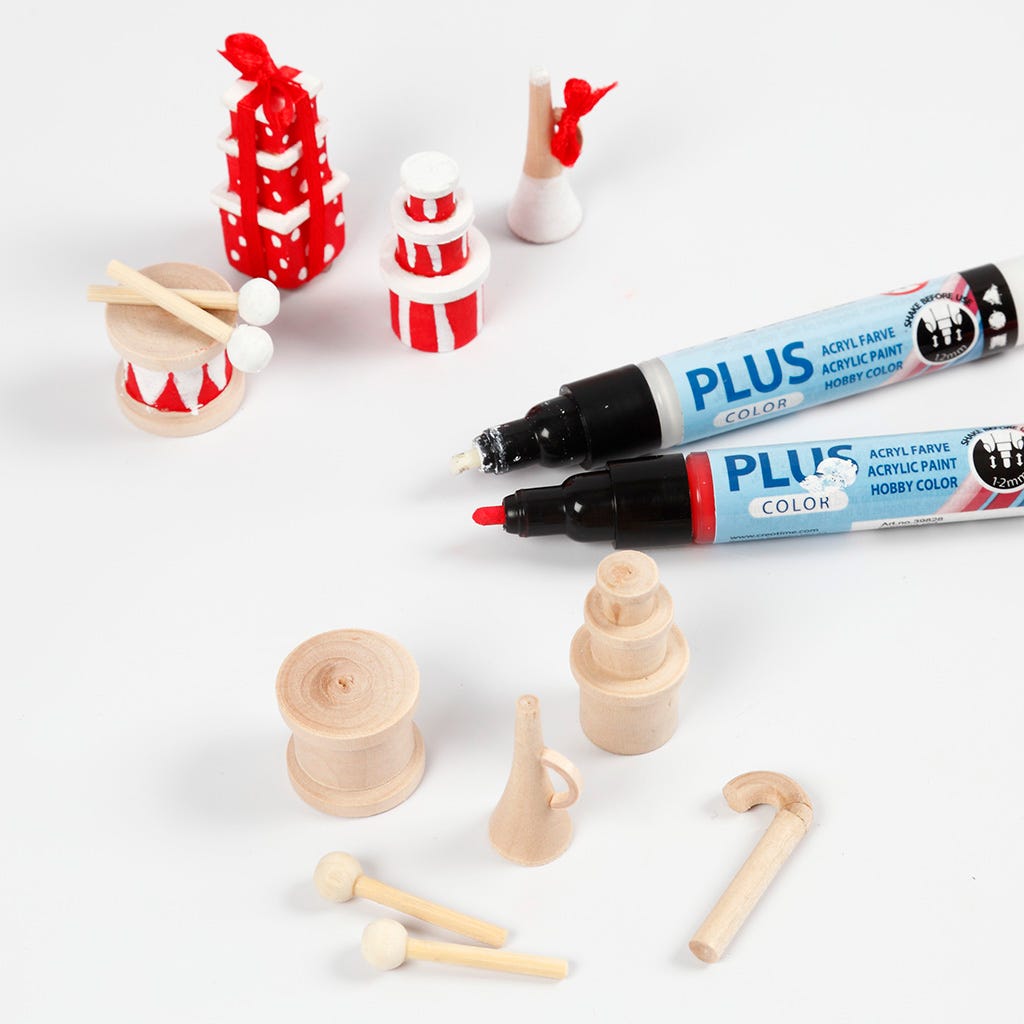 7
Paint miniature wooden items with red and white Plus Color markers which are ideal for painting small details.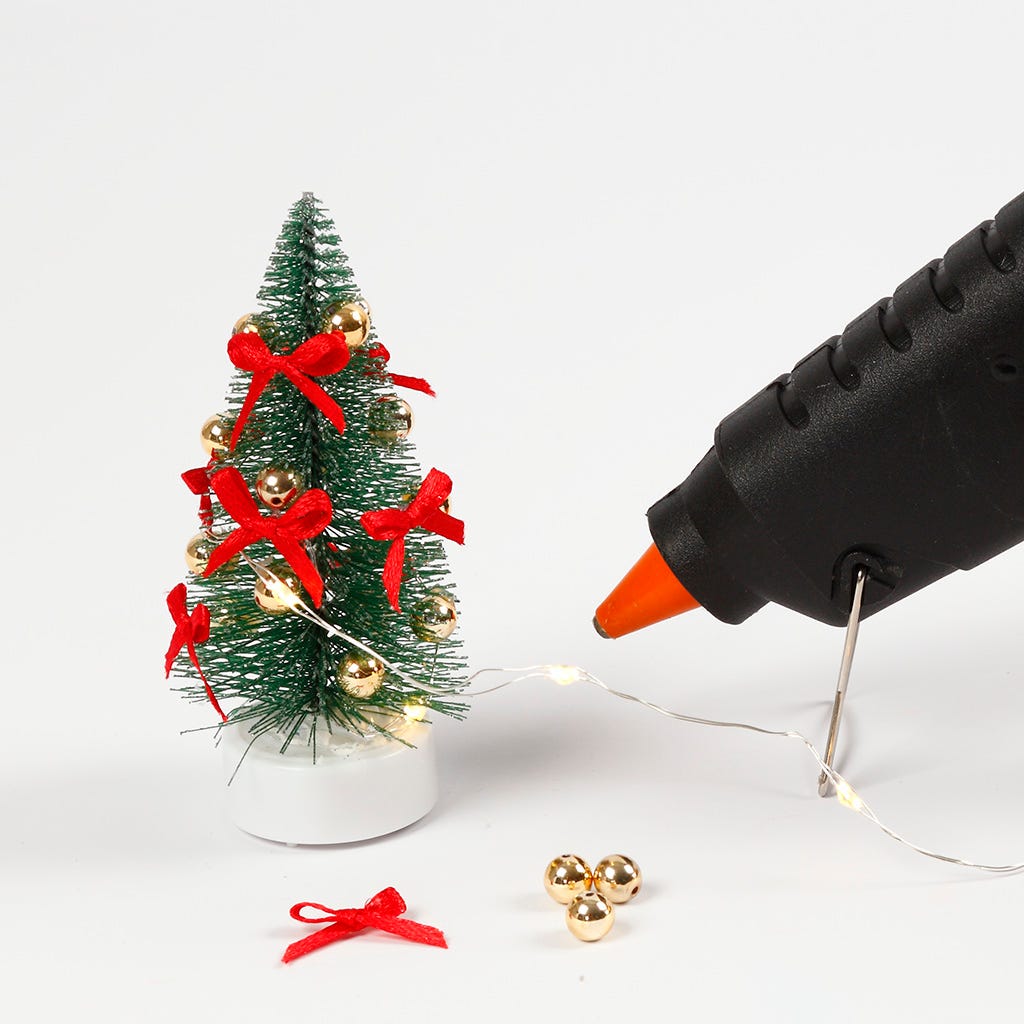 8
Decorate a 10 cm Christmas tree. You may remove its stand and glue the Christmas tree into the hole at the top of the LED light string. Wrap the LED lights around the Christmas tree. Attach gold beads and small bows onto the Christmas tree using a glue gun.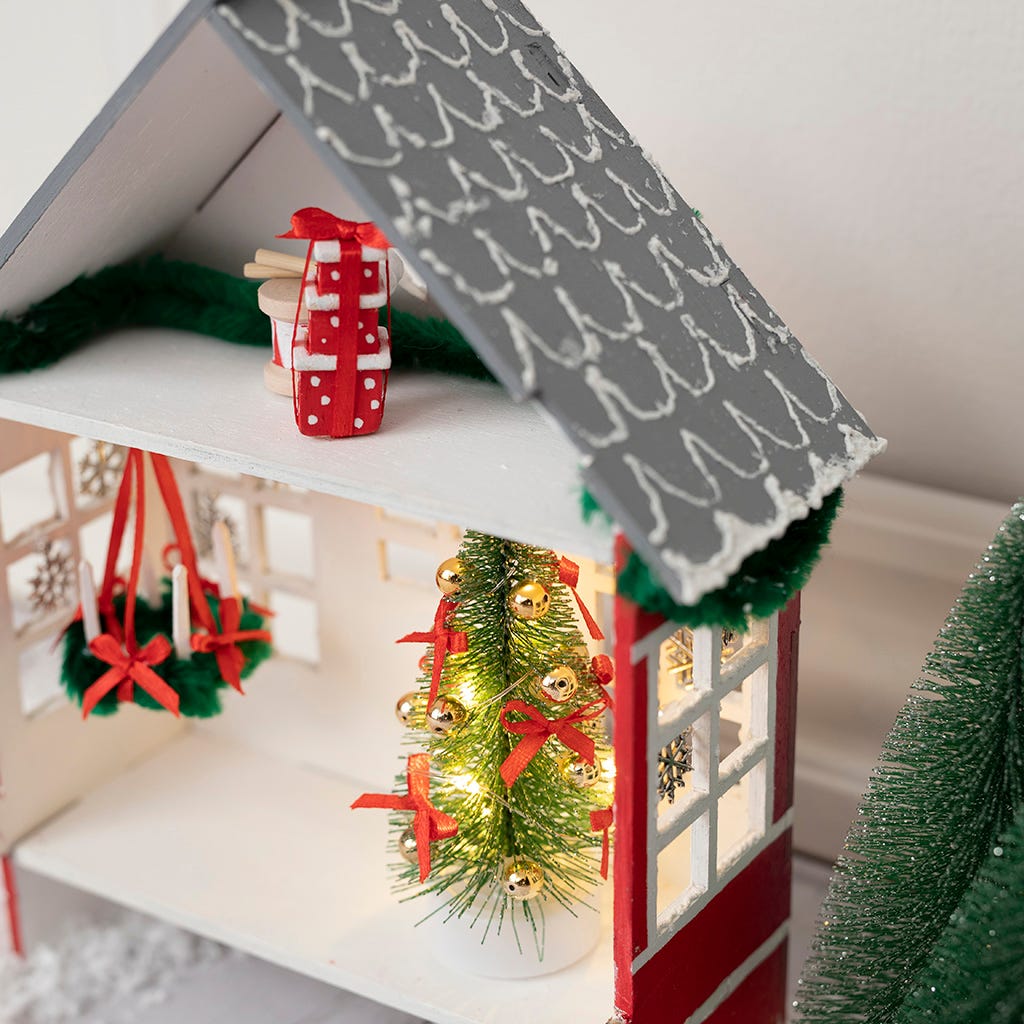 9
Here is a photo of the inside of the elf's bay window model.
Copyright © 2013-present Magento, Inc. All rights reserved.