A bamboo cord keyring fob using the kumihimo braiding technique
A bamboo cord keyring fob using the kumihimo braiding technique
Braid this lovely keyring fob using the kumihimo braiding technique. Use bamboo cord in different colours and a kumihimo braiding disc. How to do it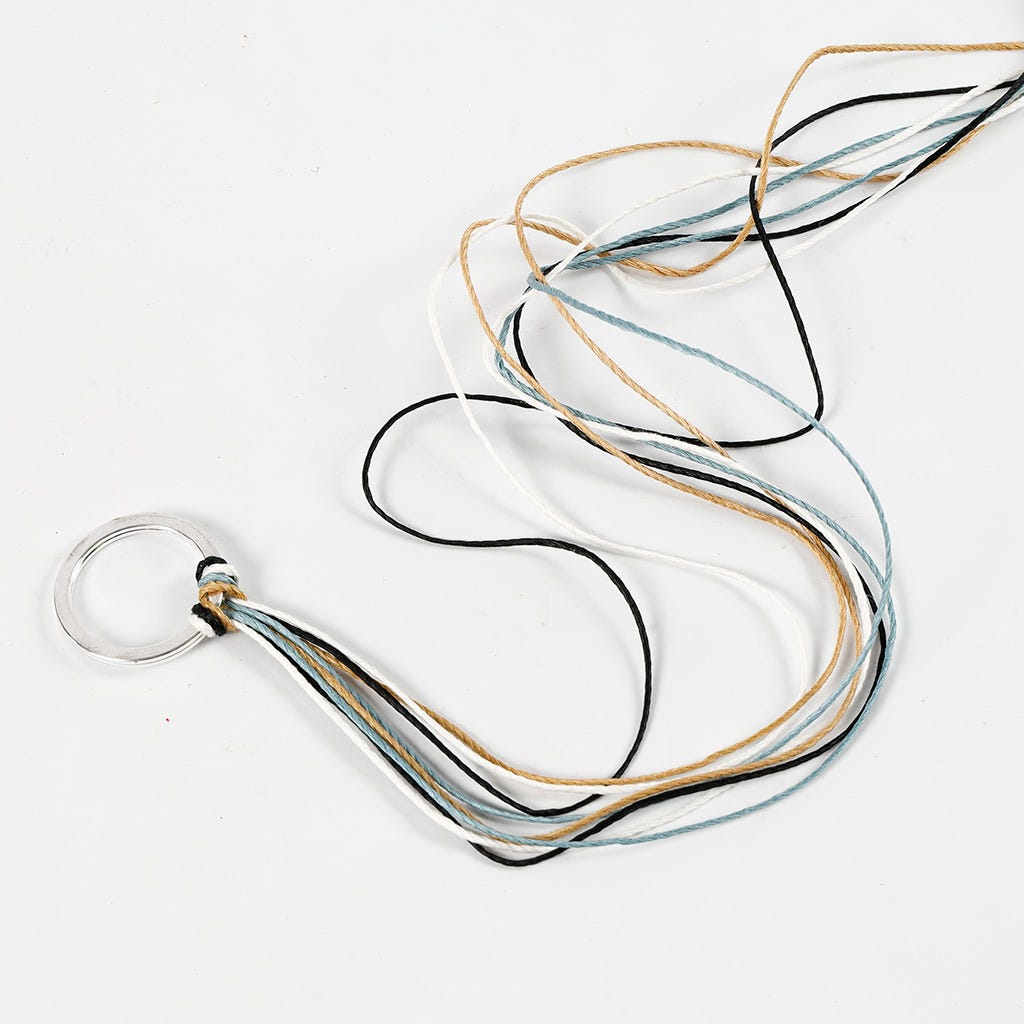 1
Cut four 1-1.5 m pieces of bamboo cord in four different colours. Double them over and tie them around the keyring with the Lark's head knot (Frivolite knot) as shown in the photo.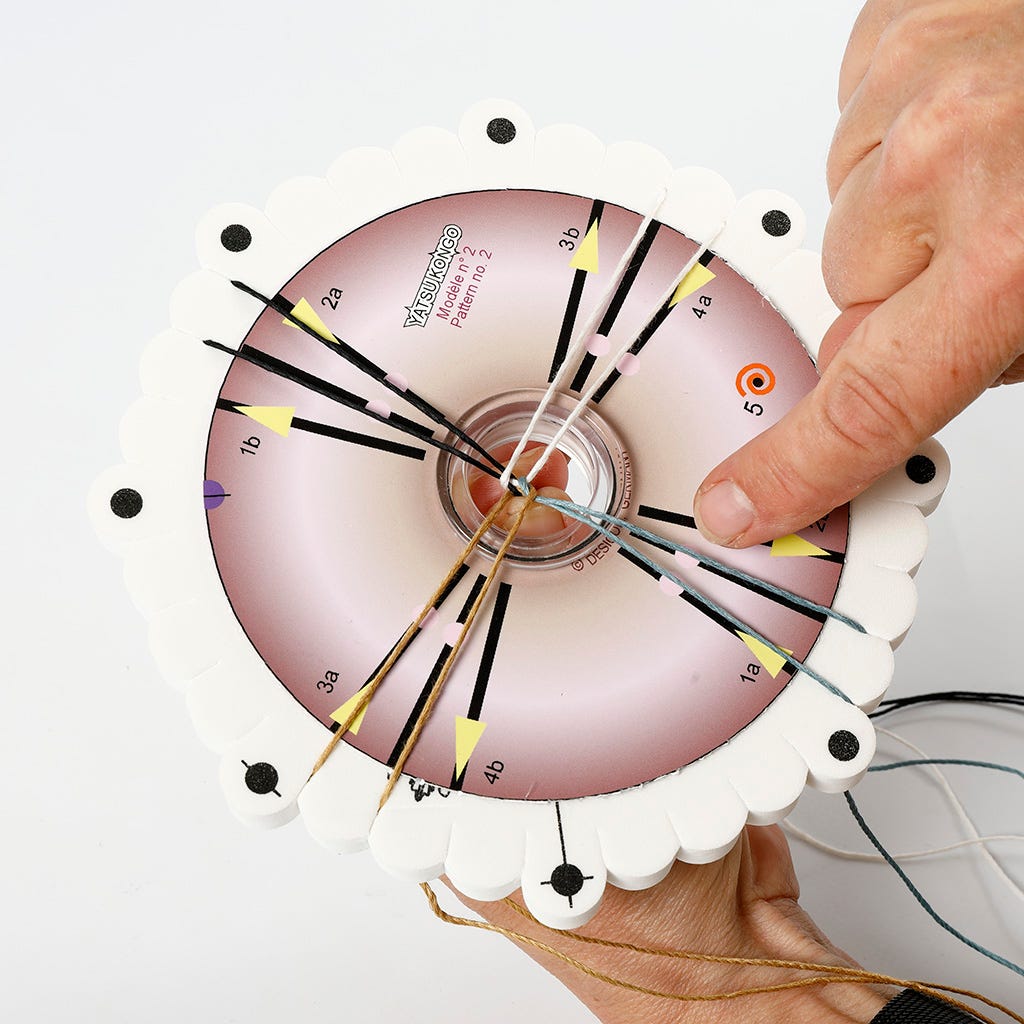 2
Place pattern disc No. 2 between the braiding disc and the plastic fixing ring as shown. Feed the bamboo cords through the hole in the middle of the assembled kumihimo braiding disc so that the keyring is underneath the braiding disc. Attach each of the eight cords in the grooves by the eight pink dots as shown in the photo.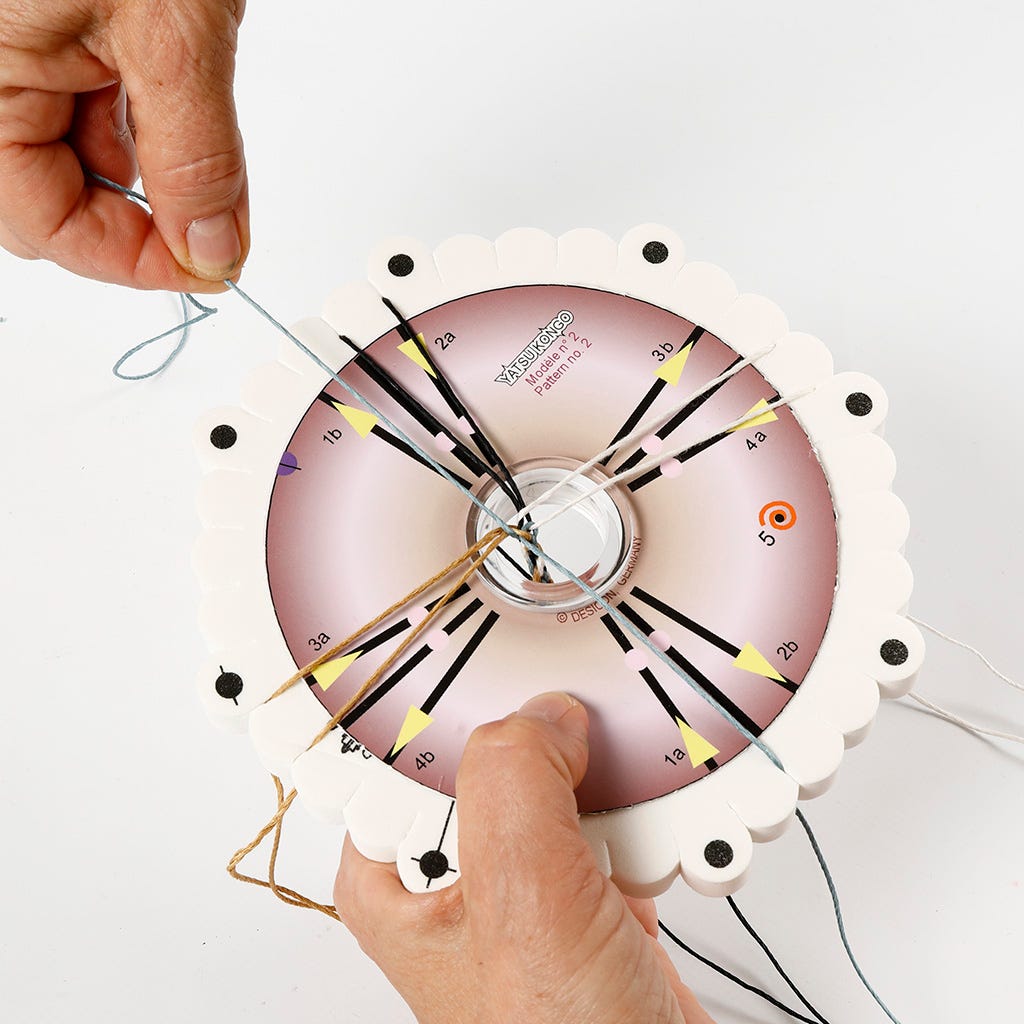 3
Move the cords from 1a to 1b, from 2a to 2b etc. Turn the braiding disc one groove anti-clockwise for each round.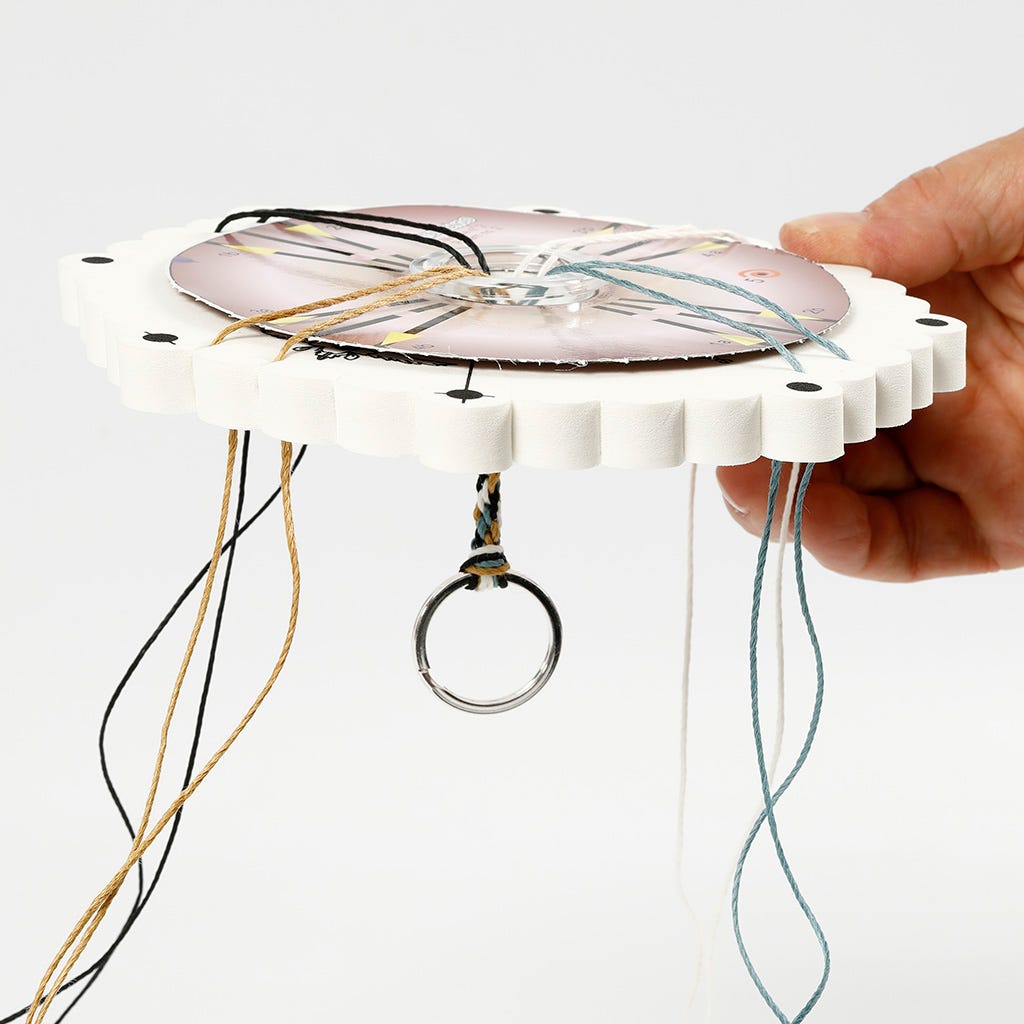 4
Repeat this procedure and continue until the braided section has reached the desired length.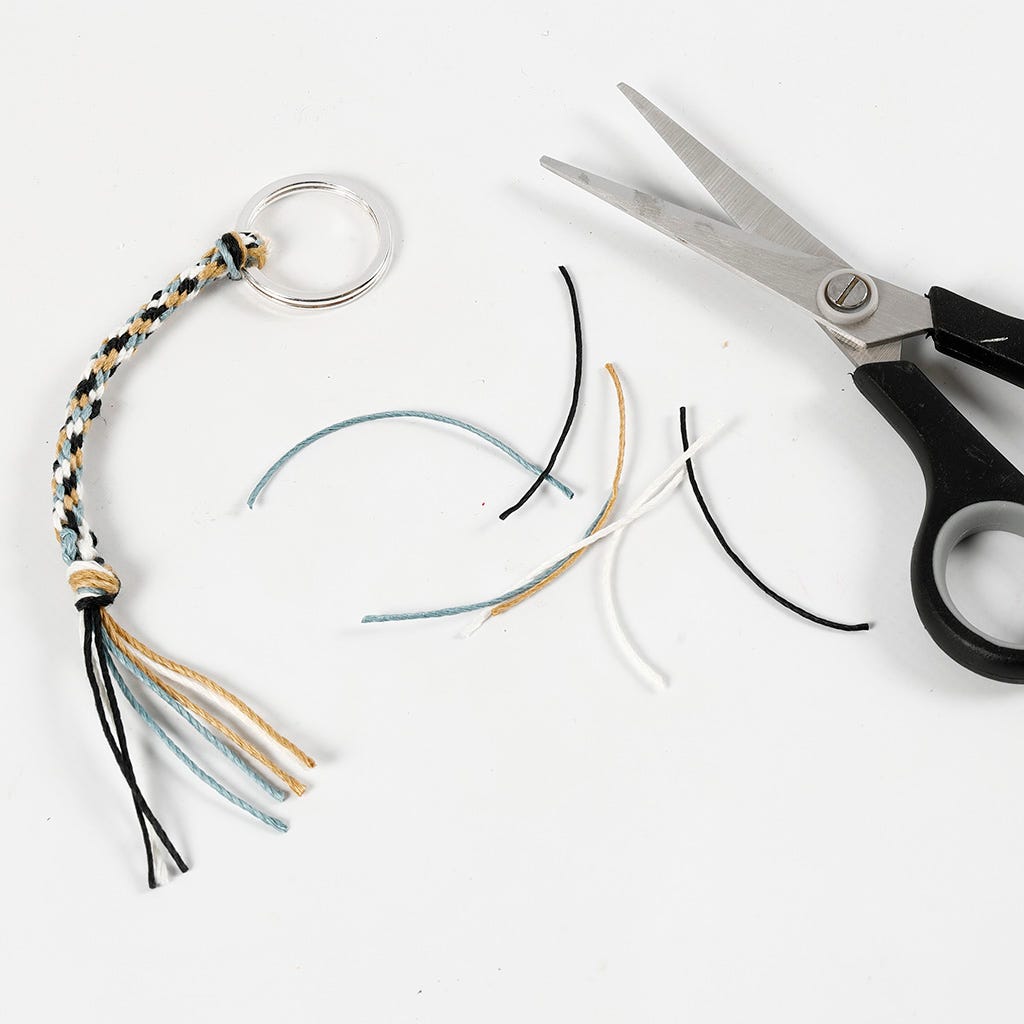 5
Take the cords off the grooves on the kumihimo braiding disc. Tie a knot on every other cord and finally tie one assembled knot with all the cord ends. Trim the ends to your chosen length.
Copyright © 2013-present Magento, Inc. All rights reserved.