A Ball covered with Bandana with a Paisley Pattern
A Ball covered with Bandana with a Paisley Pattern
These polystyrene balls are covered with small pieces of fabric from a paisley bandana. All the pieces of fabric are glued onto the ball as decoupage using VTR Glue.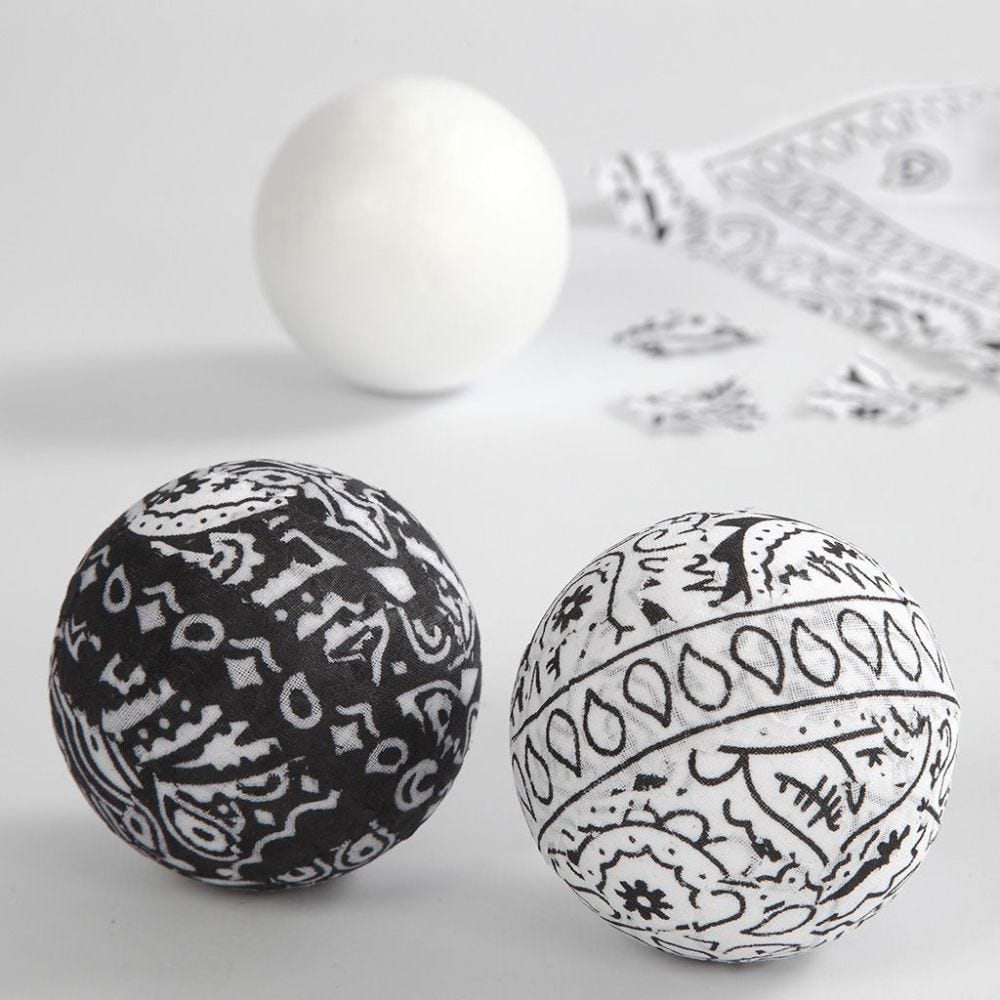 How to do it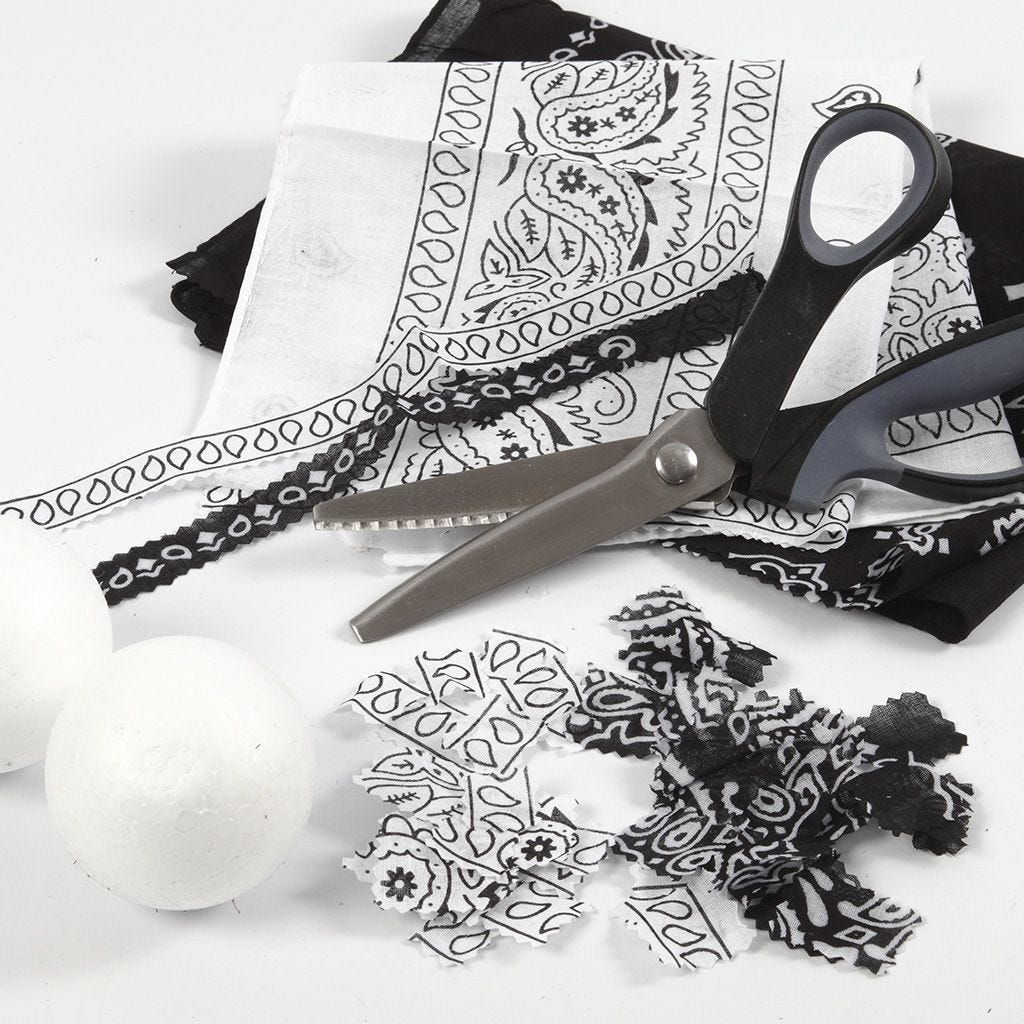 1
Cut a bandana into small pieces. A TIP: use pinking shears which make it possible to attach the fabric neatly and evenly around the ball.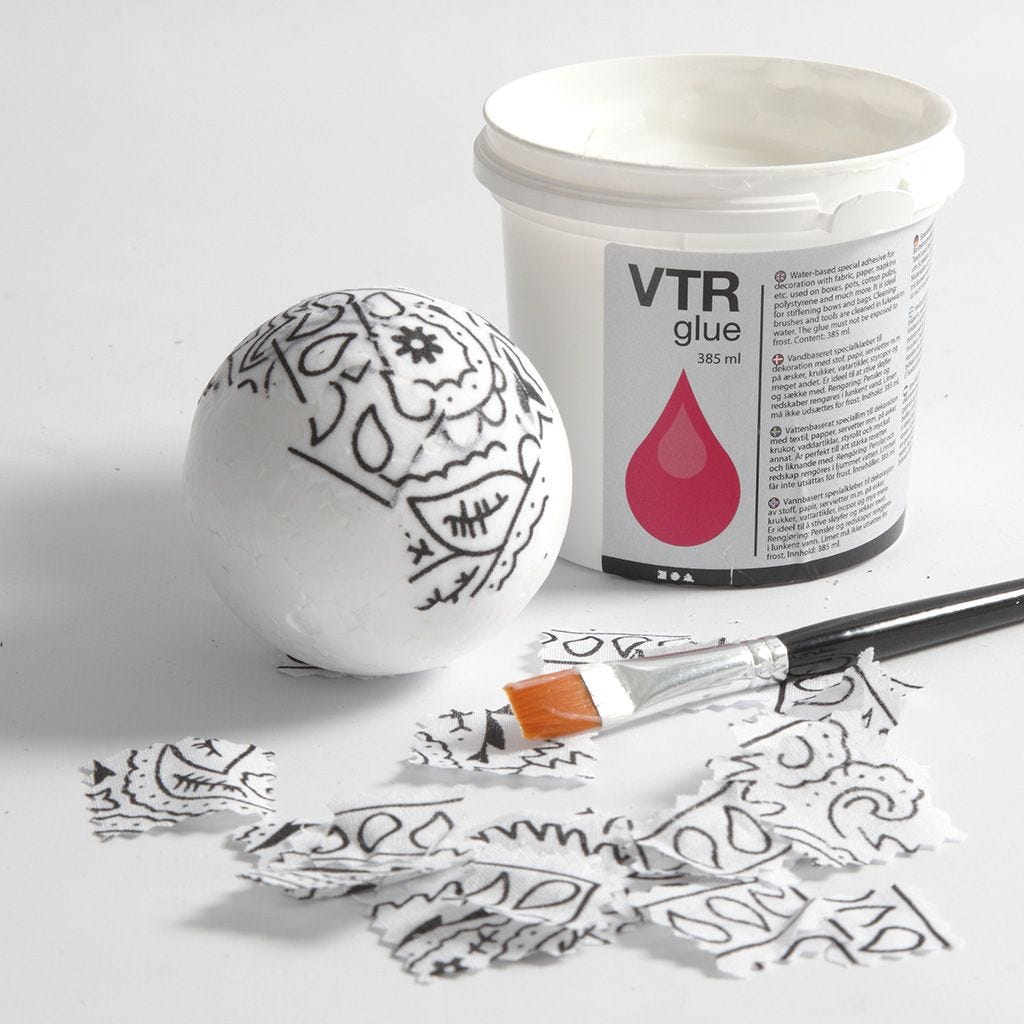 2
Coat the ball in VTR Glue which is ideal for gluing fabric. Place the small pieces of fabric onto the glue.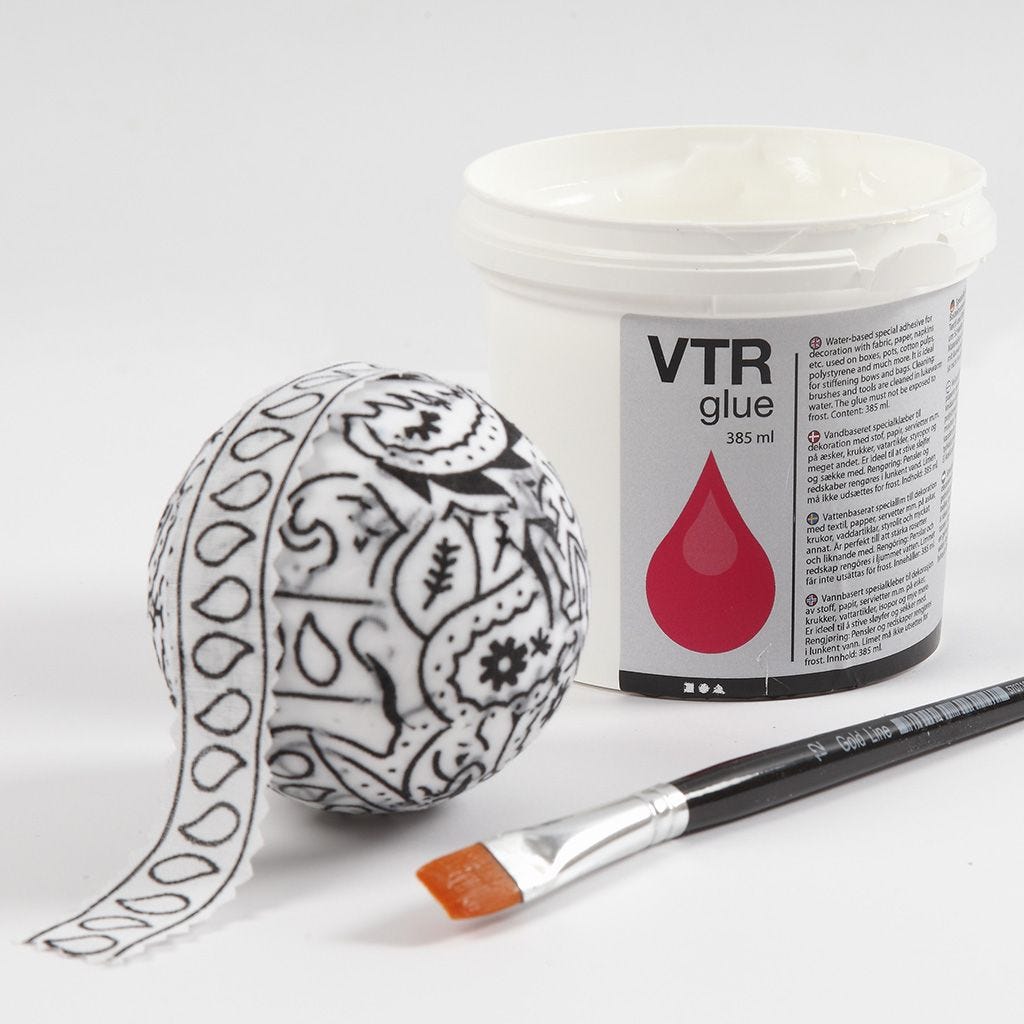 3
Cut a long narrow swathe of the fabric and glue it around the ball like a ribbon.