A Bag with a Shoulder Strap and a front Pocket
A Bag with a Shoulder Strap and a front Pocket
This bag with a shoulder strap and a pocket is made from cotton fabric; partly using Glad Design which is coloured in with textile markers and partly plain cotton fabric.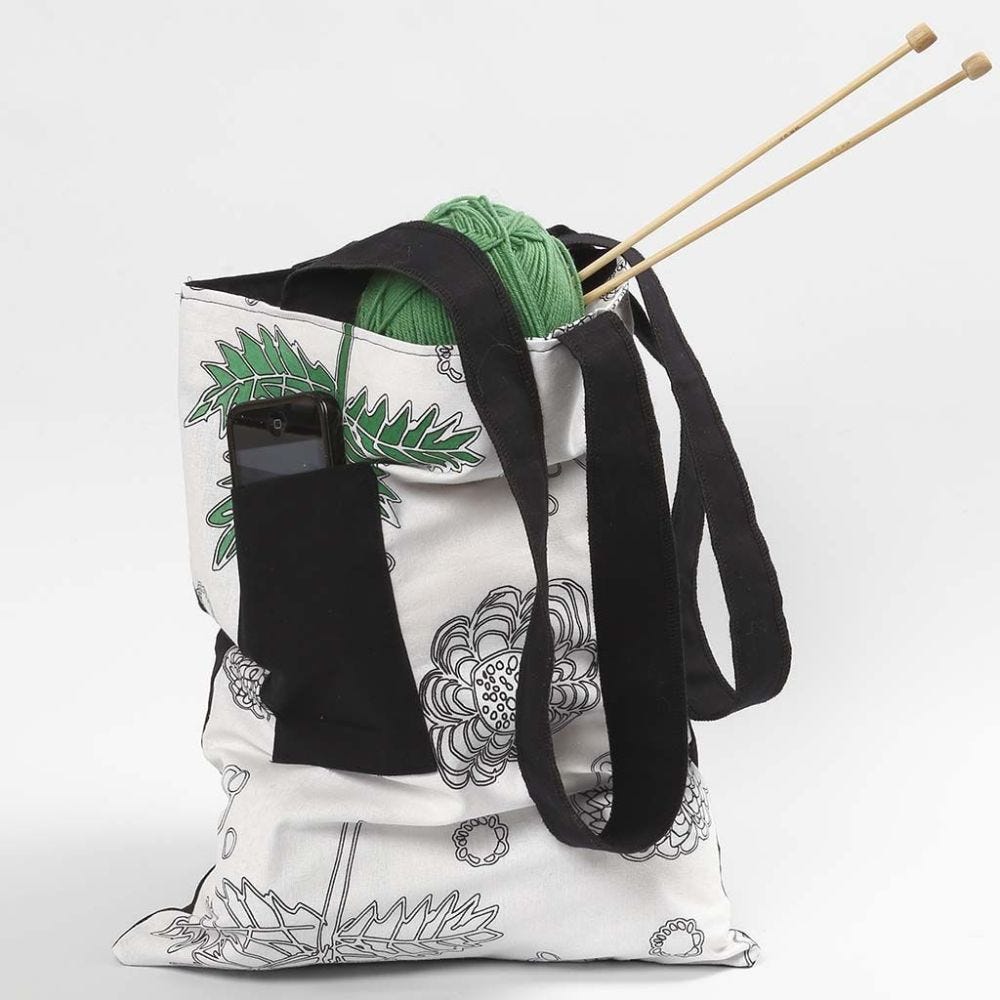 How to do it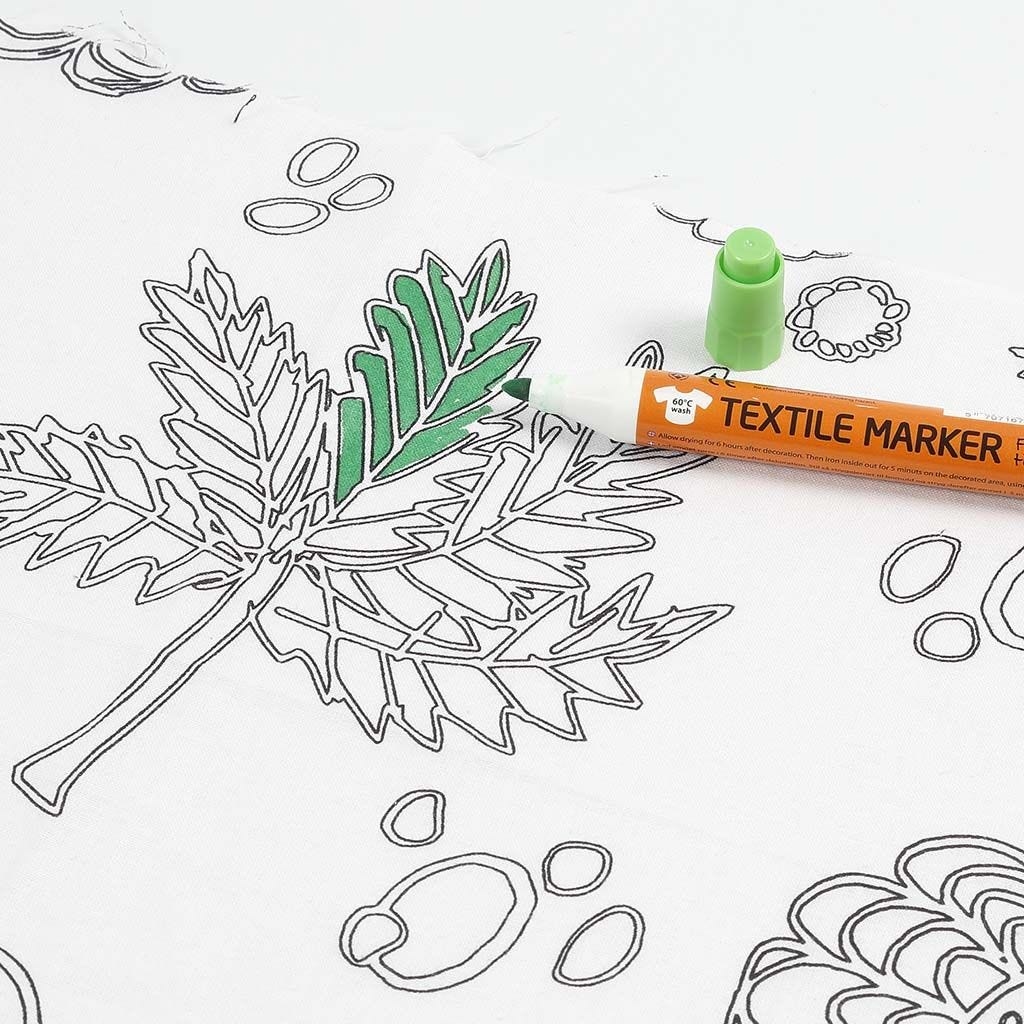 1
Bag: Cut four 33 x 46 cm pieces of patterned and plain fabric (two of each). Strap: Cut two 8 x 70 cm pieces of plain fabric. Pocket: Cut one 12 x 30 piece of plain fabric. Decorate one or more printed designs on the patterned fabric using textile markers. Leave to dry and fix with a hot iron.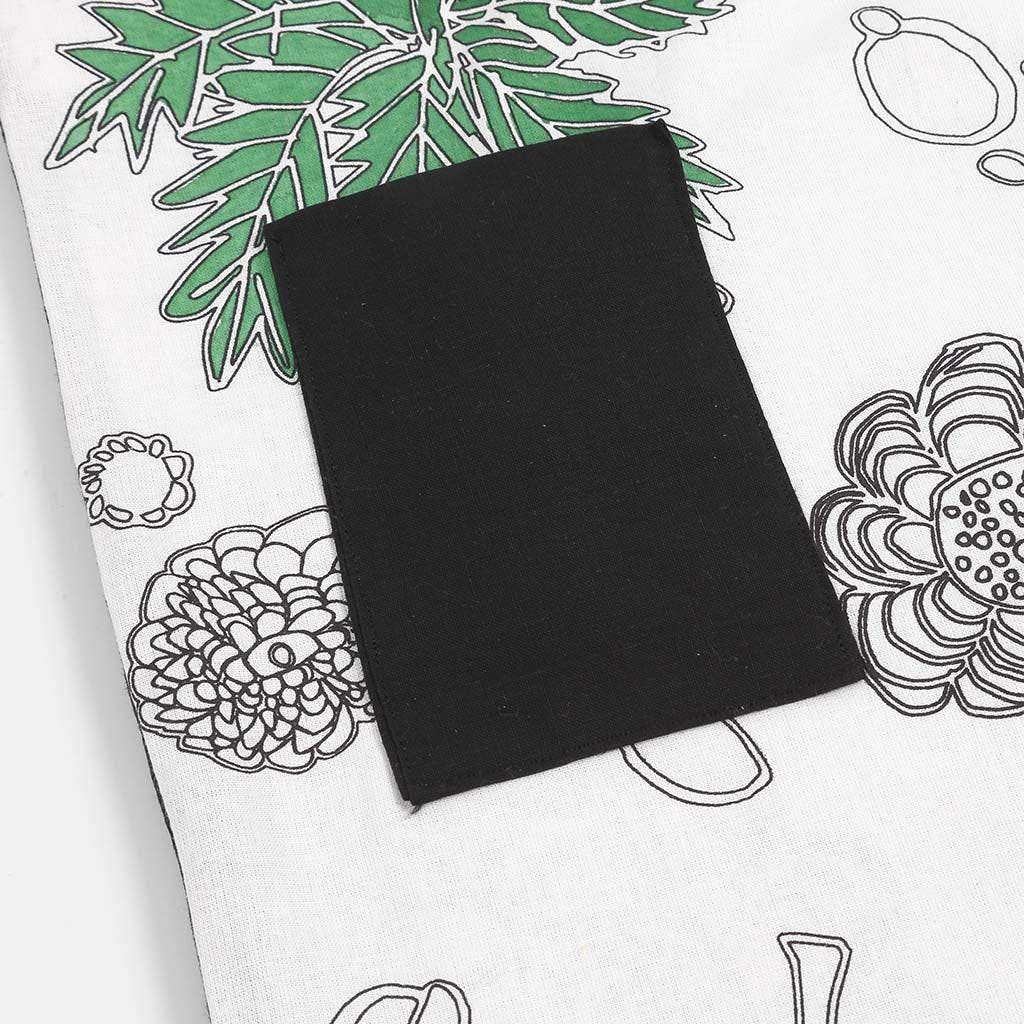 2
Pocket: Fold all sides 1 cm inwards to make a seam. Iron. Double over the fabric across the width (hiding the seams). Place the pocket with the doubled-over fold at the top and sew the other three sides onto one of the patterned pieces of fabric. Two straps: Double over the fabric along the length and sew zig-zag (overlock) stiches along both edges.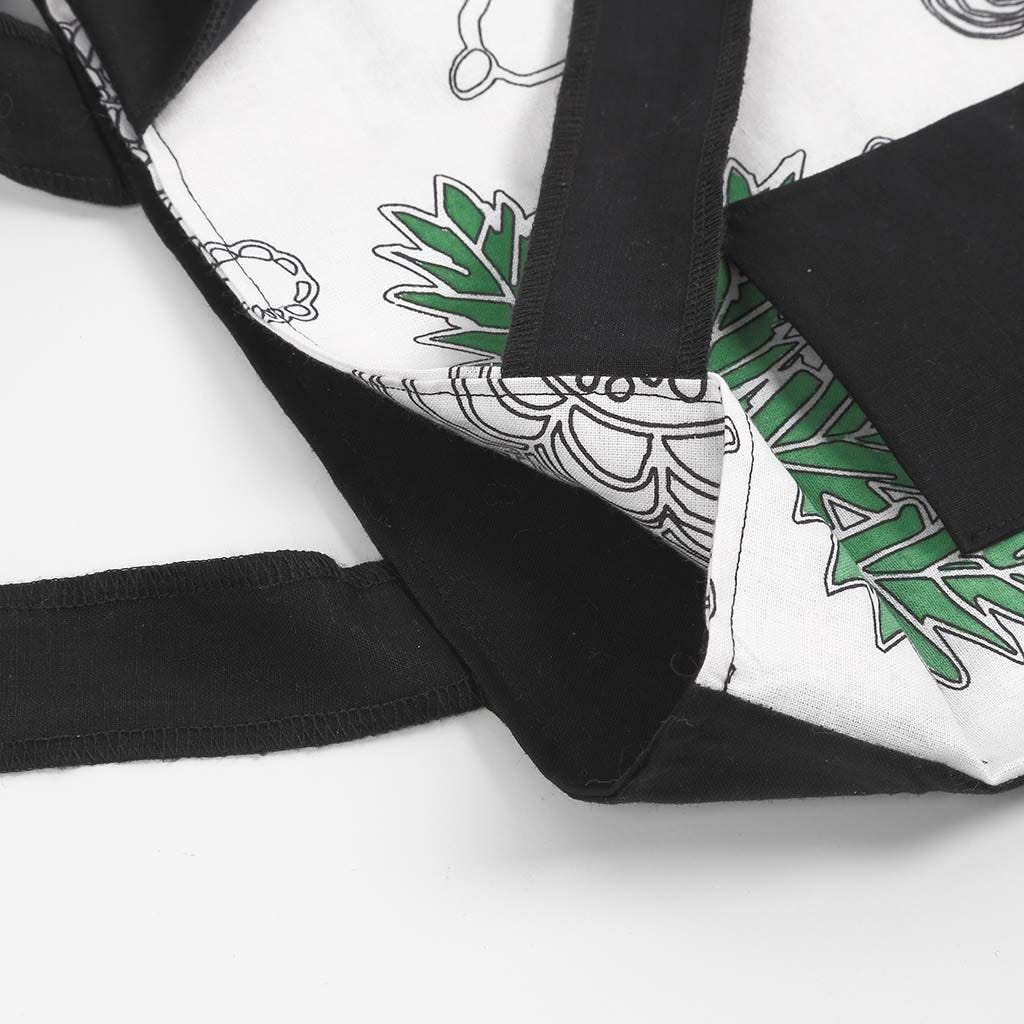 3
Bag: Place two pieces of fabric (patterned and plain) outer side against outer side and sew together on three sides to make a bag. Repeat this procedure with the other two pieces of fabric. Turn outside in on one bag and place the other bag inside. Fold and hide the edges of the two bags, place a strap in each side and sew around the edge.