A Bag made from Tea Towels with an embroidered Design
A Bag made from Tea Towels with an embroidered Design
A bag made from Vivi Gade Design tea towels (Copenhagen). The lined bag is decorated with a design embroidered on Aida fabric. Attach an embroidery frame to the opening of the bag, making it stable. Tie a ribbon onto the embroidery frame for hanging.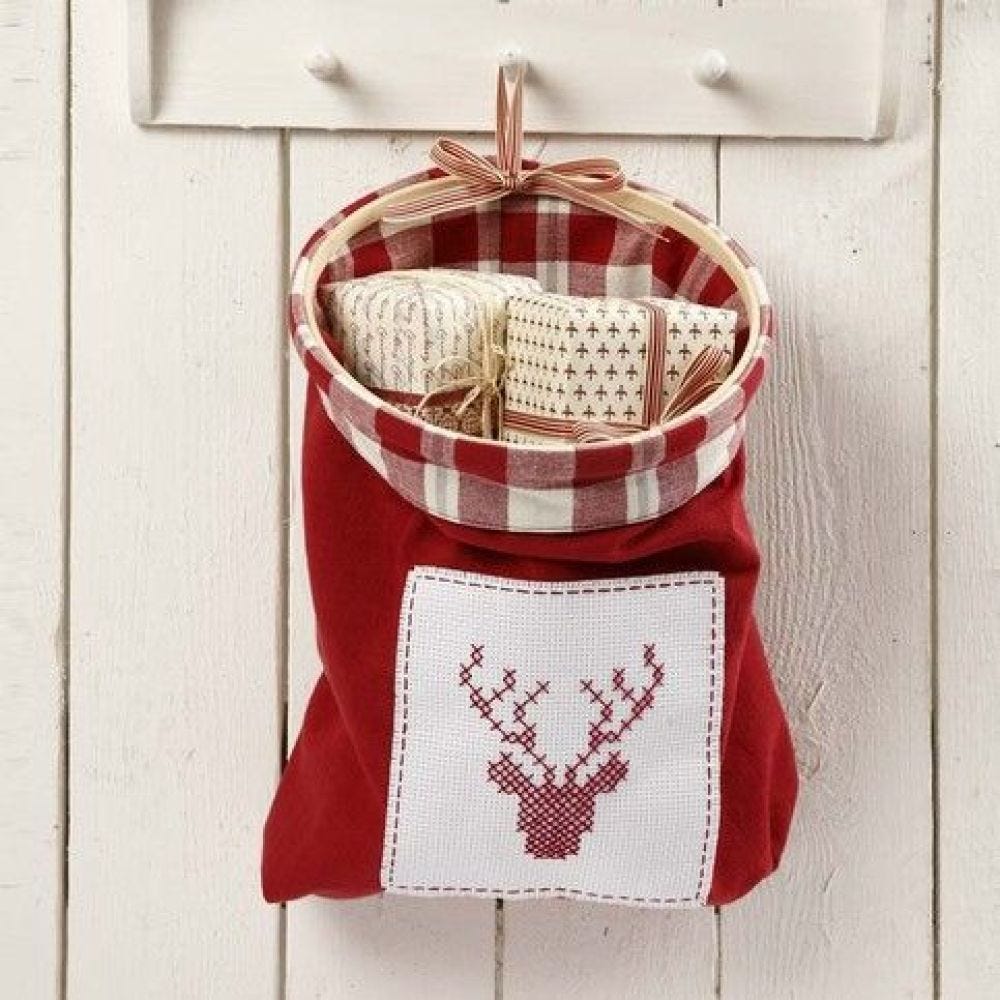 How to do it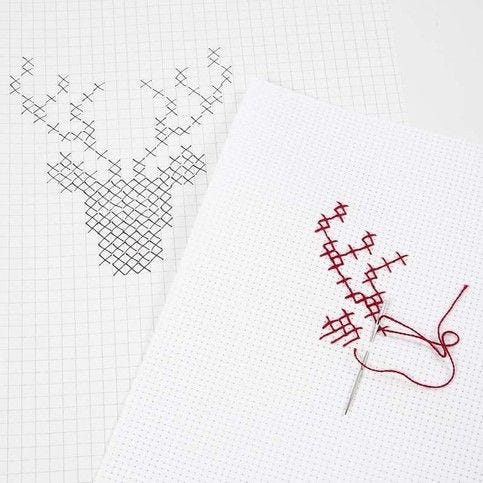 1.
Print the template, which is available as a separate PDF file for this idea. Embroider the design on the Aida fabric with cross stitches, following the pattern NB! One cross stitch is made on 2 x 2 squares.
2.
Cut a piece of Aida fabric measuring 15 x 16.5cm. Fray the edge all the way around corresponding to approx. the width of one square.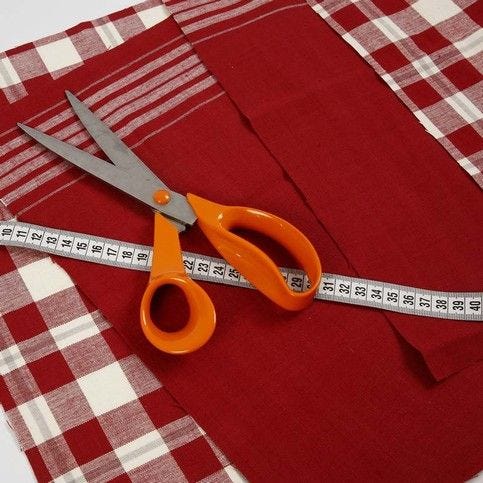 3.
Cut two tea towels to the size 64cm wide and 40cm high. NB! Cut off the seams first.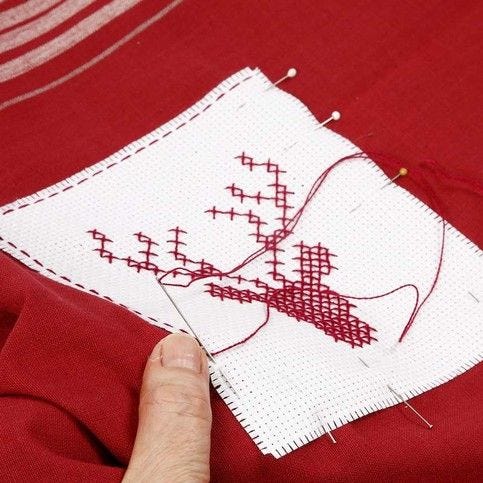 4.
Sew the Aida fabric with the finished embroidery onto the front middle of the plain tea towel – approx. 7-8cm from the bottom.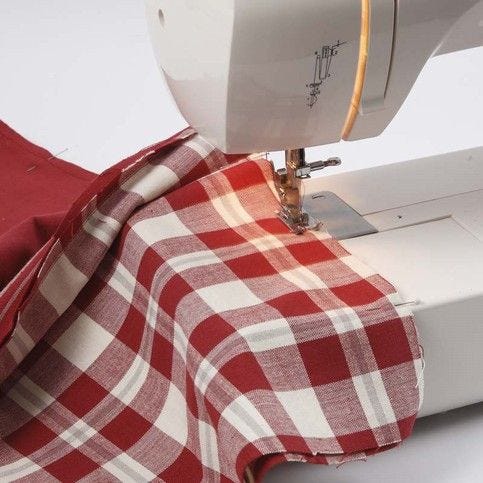 5.
Sew the two tea towels together, right side against right side (along the long side). Spread out the sewn piece of fabric so the measurement now is 80x64cm. Double over the piece, right side against right, to size 32x80cm and sew the other side together to form a long tube.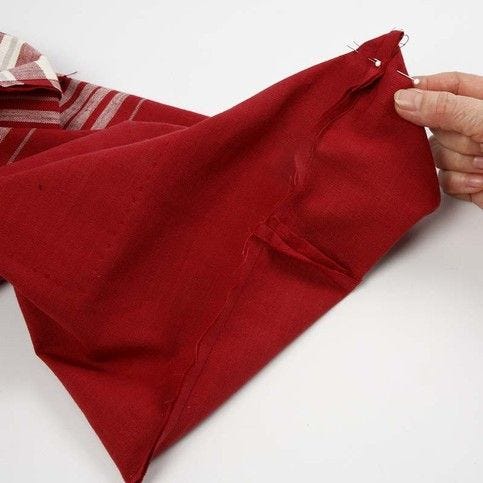 6.
Arrange the tube so the lengthwise seam is in the middle and sew the bottom together in the plain fabric. Make the corners by sewing diagonally on each side of the fabric. Cut off the excess fabric.
7.
A decorative seam/border is sewn onto the lined bag all the way around the opening of the bag – as close as possible.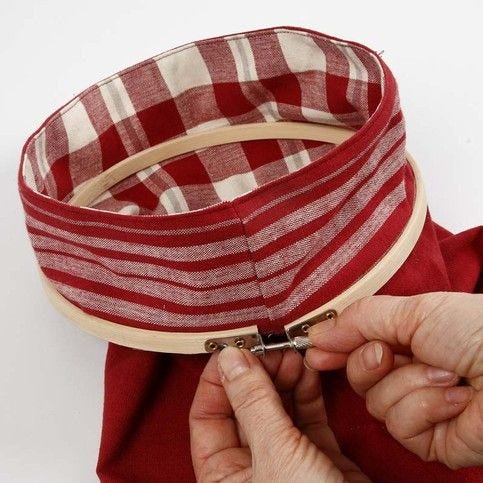 8.
Attach the finished bag onto an embroidery frame. Place the embroidery frame approx. 5cm from the top opening of the bag. Tighten the frame and turn the fabric collar over the embroidery frame.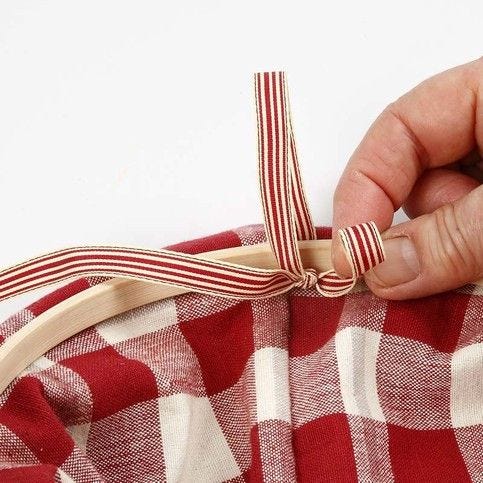 9.
Cut a piece of Vivi Gade Design ribbon (the Copenhagen series). Tie it loosely around the embroidery frame with a double knot. Finish with a bow.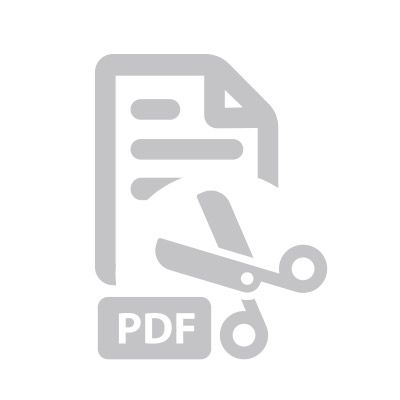 Attached file:
Download