A Bag and a Place Mat decorated with Paper Weaving
A Bag and a Place Mat decorated with Paper Weaving
Weave paper strips in various colours and widths into thick card frames with pre-cut grooves. You may decorate the finished paper weavings with patterns using markers for an extra effect.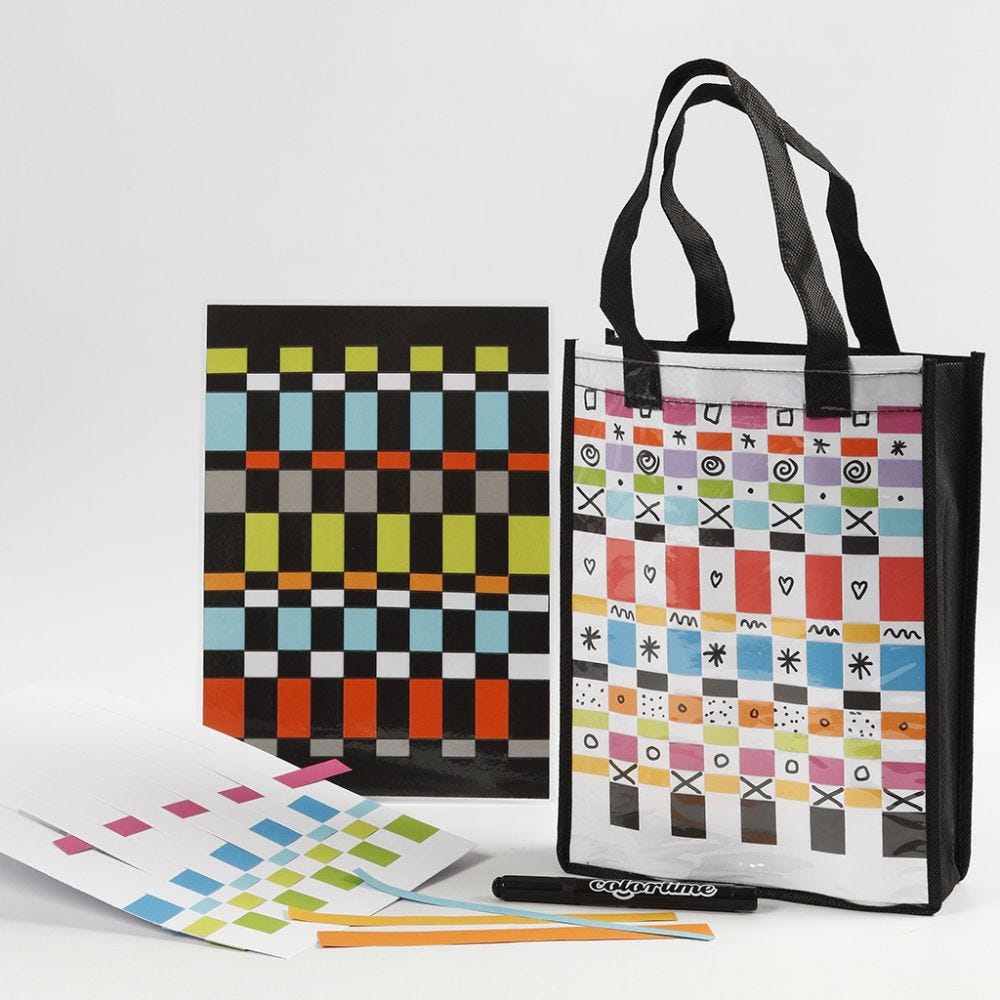 How to do it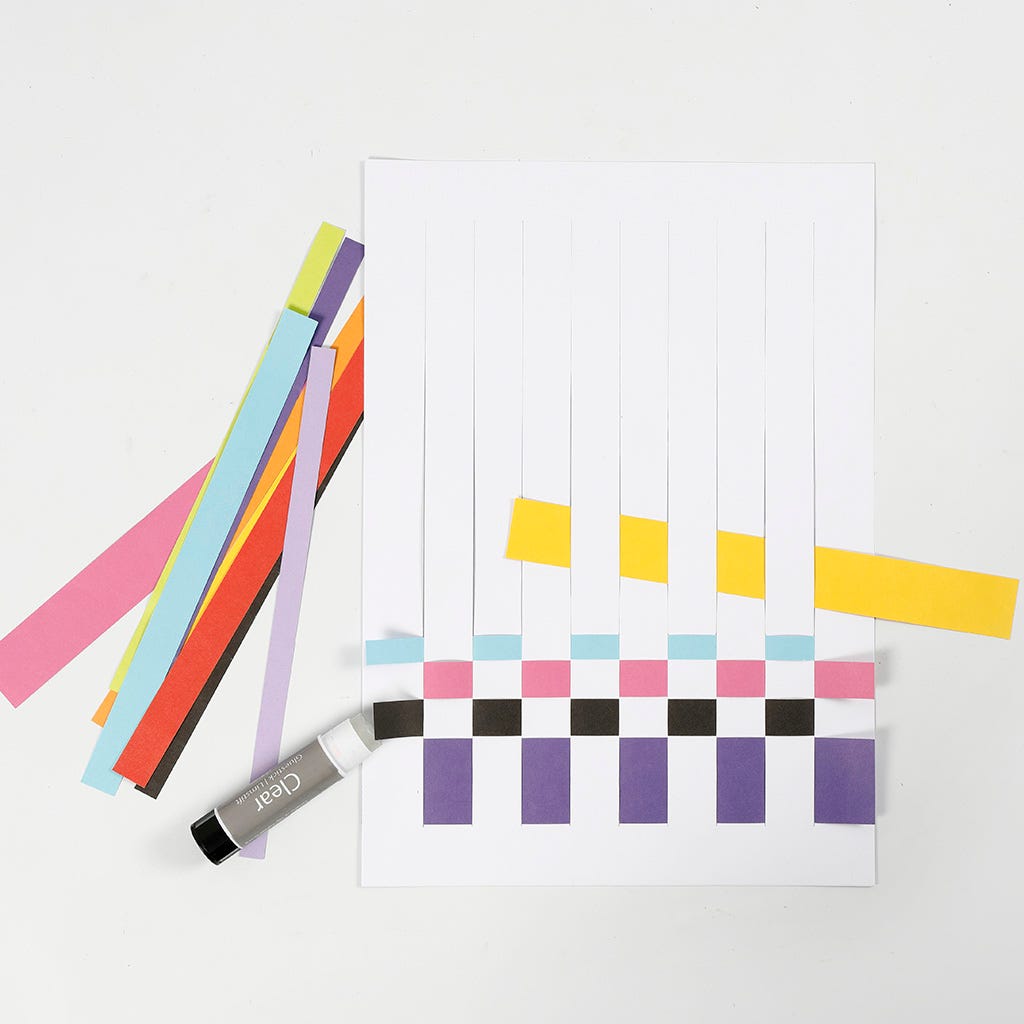 1
Weave the paper strips into the pre-cut grooves in the weaving card frame. Secure the paper strips with a glue stick at both sides.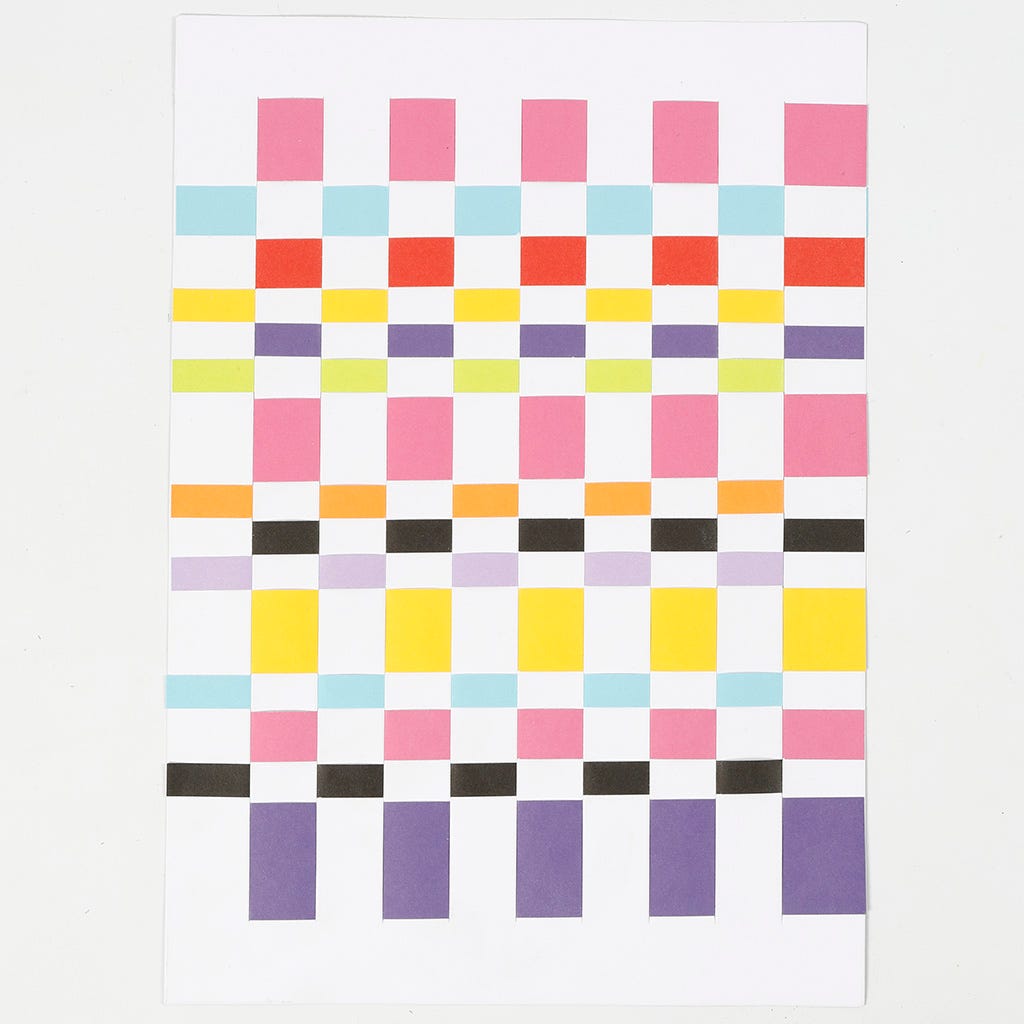 2
Start the weaving alternately from the right and left sides so that the weaving is staggered.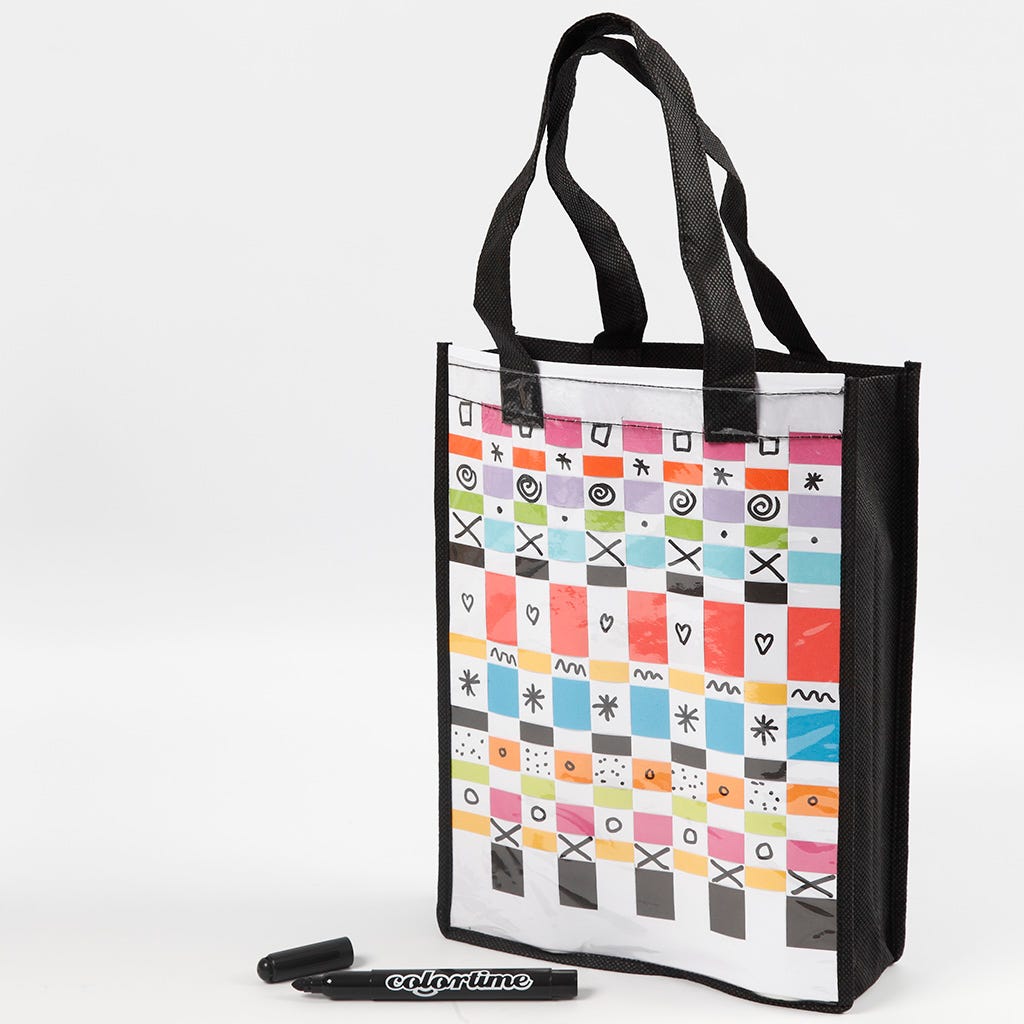 3
You can decorate with markers between the paper strips. You may display the woven sheet by inserting it into the plastic insert front of our shopping bag.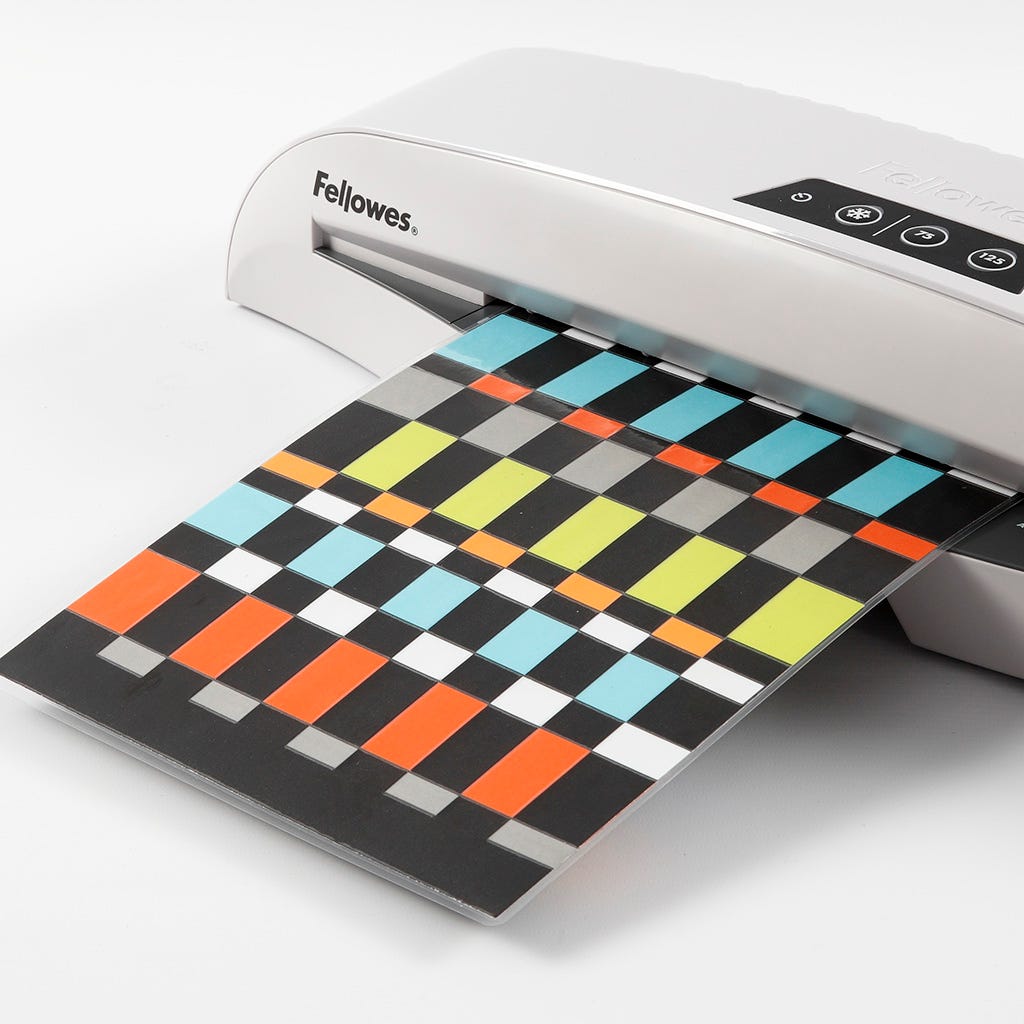 4
Laminate the woven sheet if you want to use it as a place mat. You may need to laminate it twice, depending on the model.