A 3D framed Heart made from Layers of handmade Paper
A 3D framed Heart made from Layers of handmade Paper
This heart is made from four layers of handmade paper which are sewn together with a three-layered red piece of thread to make one heart. The heart is then mounted in a black painted 3D framed box with a glass front.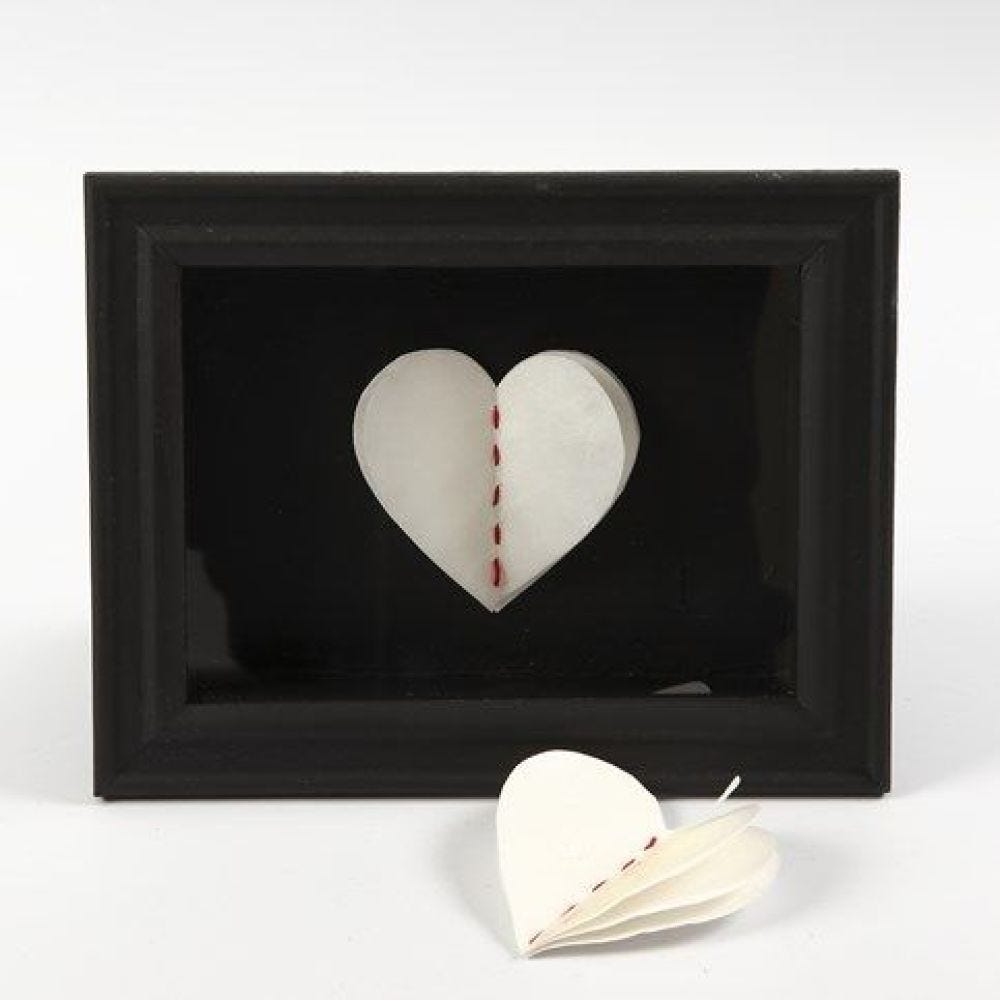 How to do it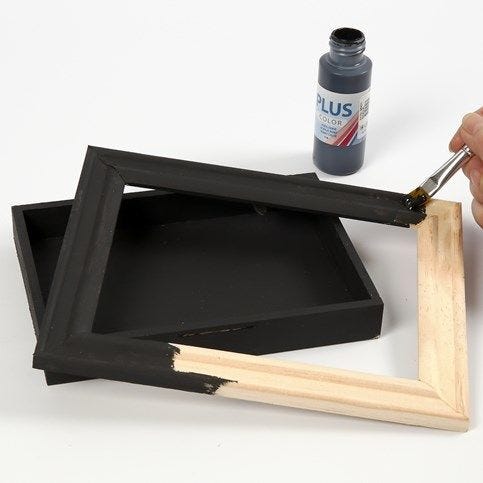 1.
Paint the two wooden parts of the 3D boxed frame with black Plus Color craft paint. Let it dry.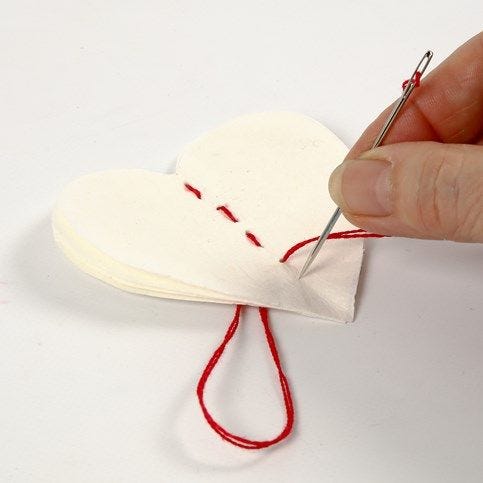 2.
Print the template, which is available as a separate pdf file for this idea. Draw the four hearts onto a piece of handmade paper, cut out and sew them together vertically in the middle with a triple-stranded piece of thread. Use Power Tape for securing the heart onto the bottom of the box of the 3D wooden pine frame.