An Advent wreath with pampas grass and sisal
An Advent wreath with pampas grass and sisal
Cover a straw wreath with pampas grass and sisal using florist wire to keep them in place. Attach the other items onto the wreath with a glue gun. Tie thin silk ribbon in a bow onto each of the four metal candle holders and push these into the wreath.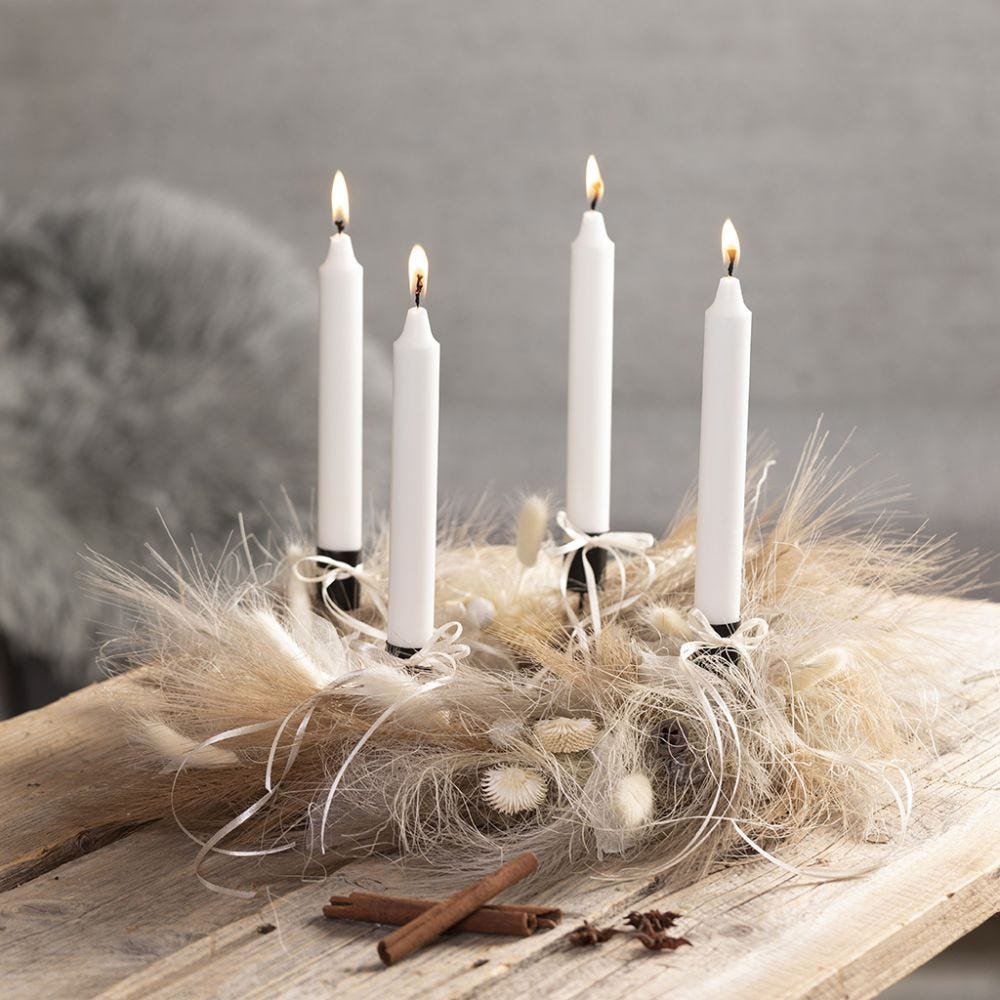 How to do it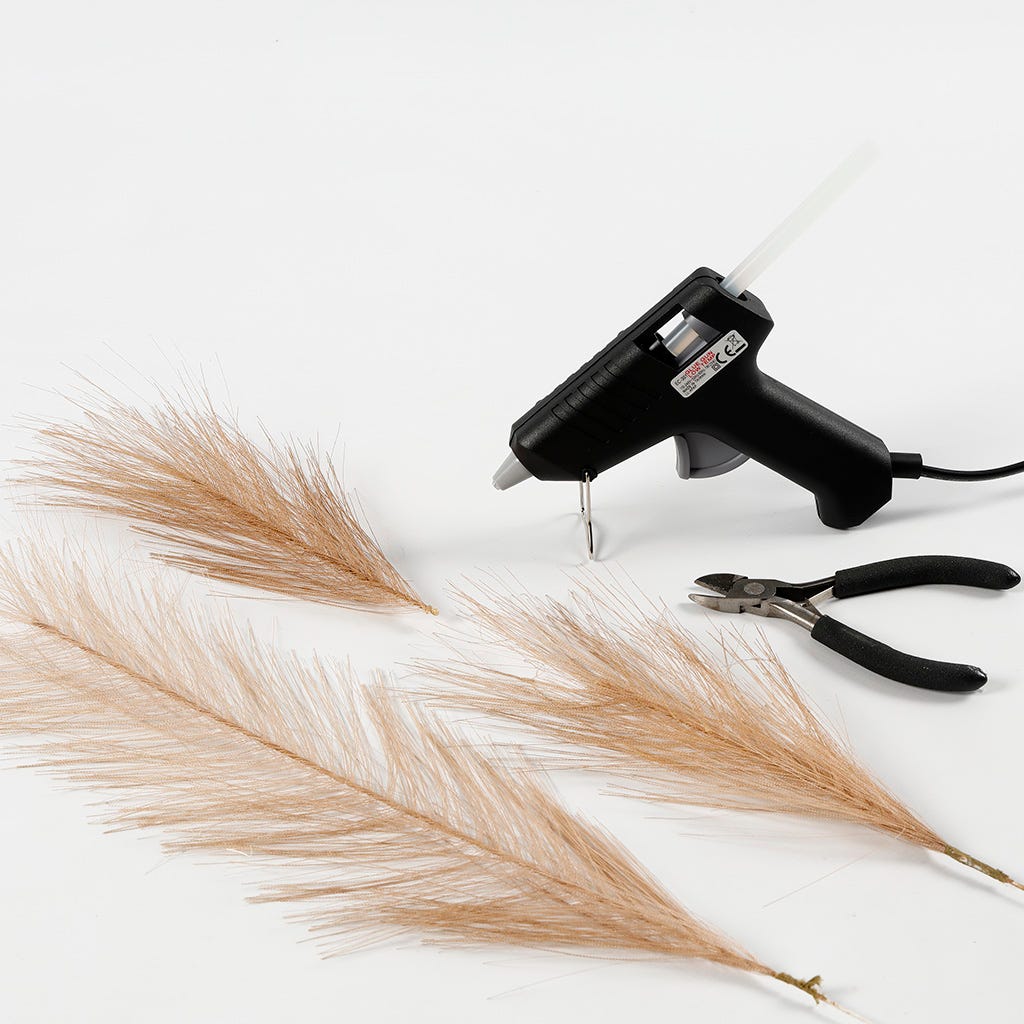 1
Separate the pampas grass bundle into individual stems. Cut them in half with side cutters. Secure the cut ends onto the wreath with a glue gun. You may save a couple of full length pampas grass stems for finishing the inside of the wreath.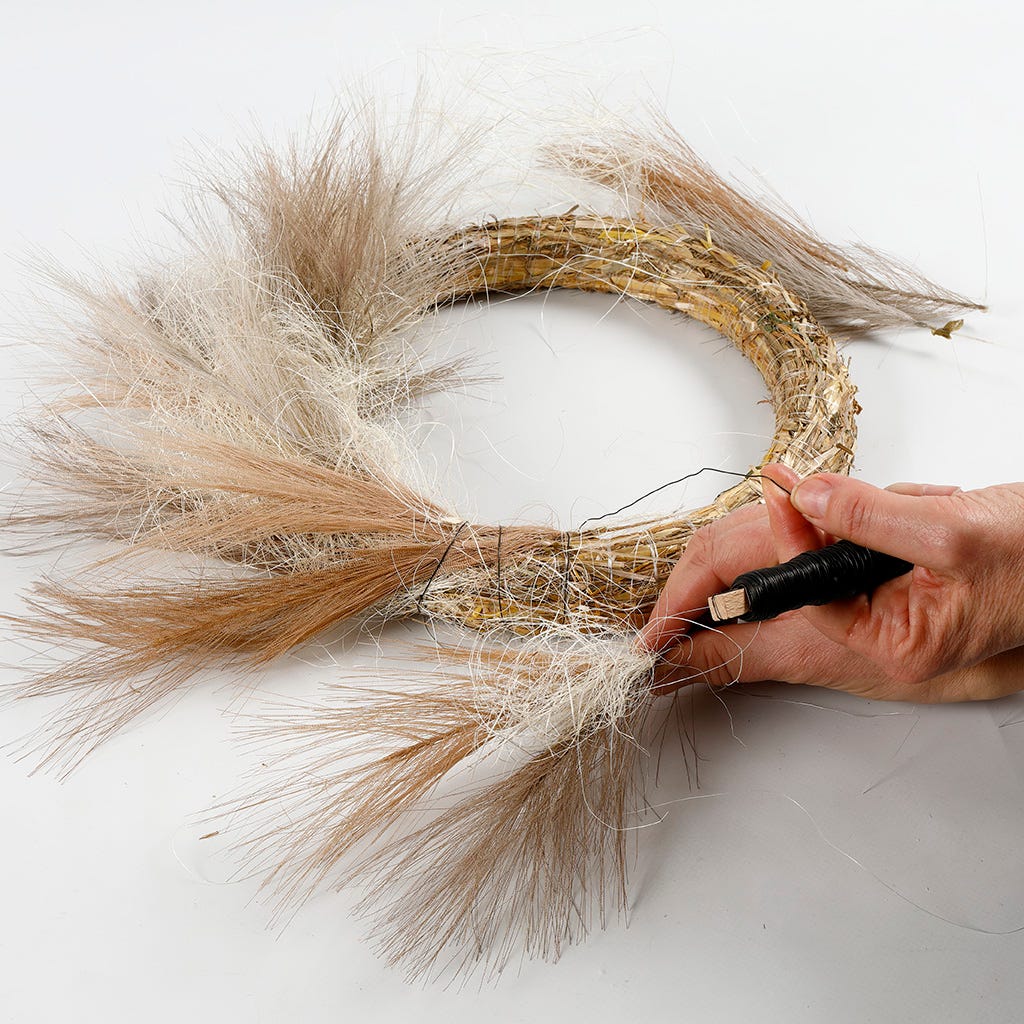 2
Wrap florist wire around the wreath. Make small bundles of pampas grass and sisal, tie these onto the wreath by wrapping florist wire around them a couple of times whilst tightening. Cover the wreath with the florist wire all the way around outside and inside. The pointed ends of the pampas grass/sisal should turn outwards and the cut ends should be covered inside the wreath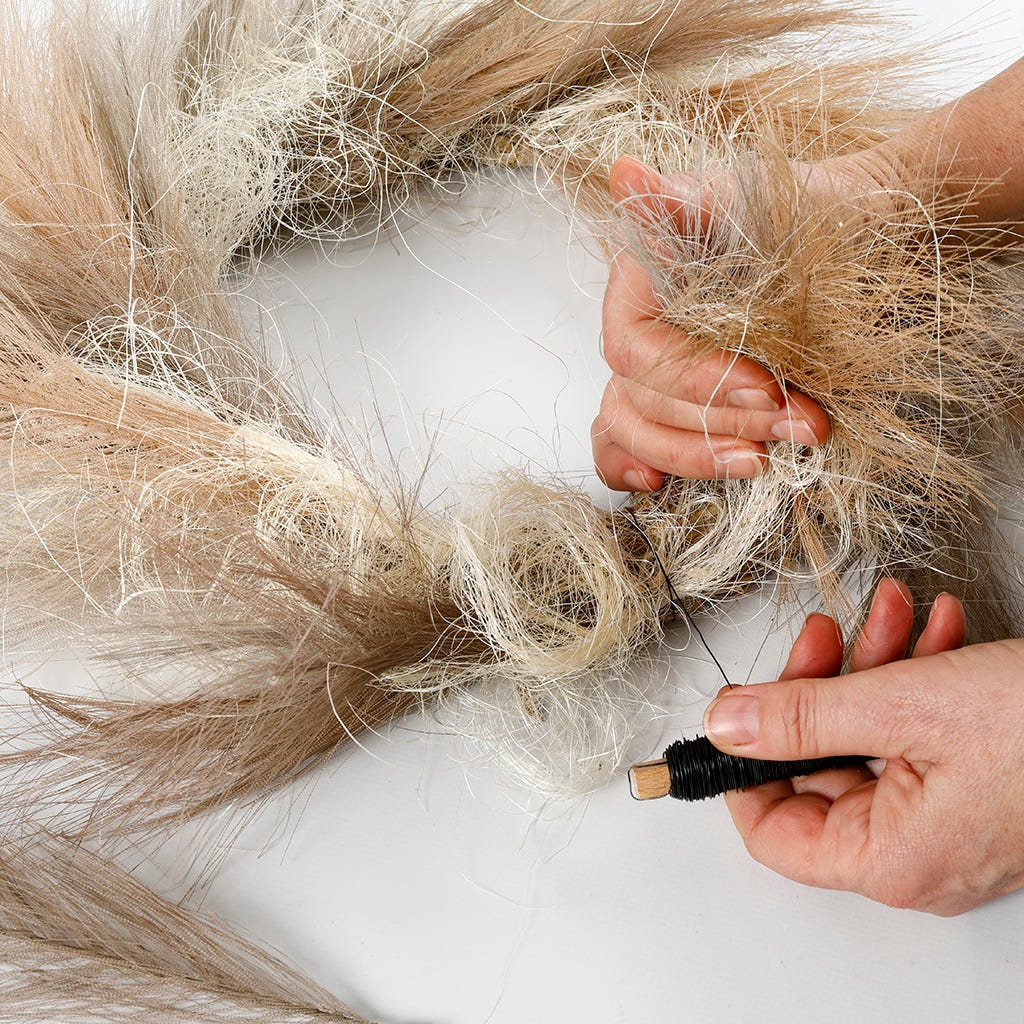 3
Continue all the way around the wreath with the florist wire. Lift up the ends that were attached first and secure the other ends with the florist wire underneath as shown in the photo. Tighten the florist wire.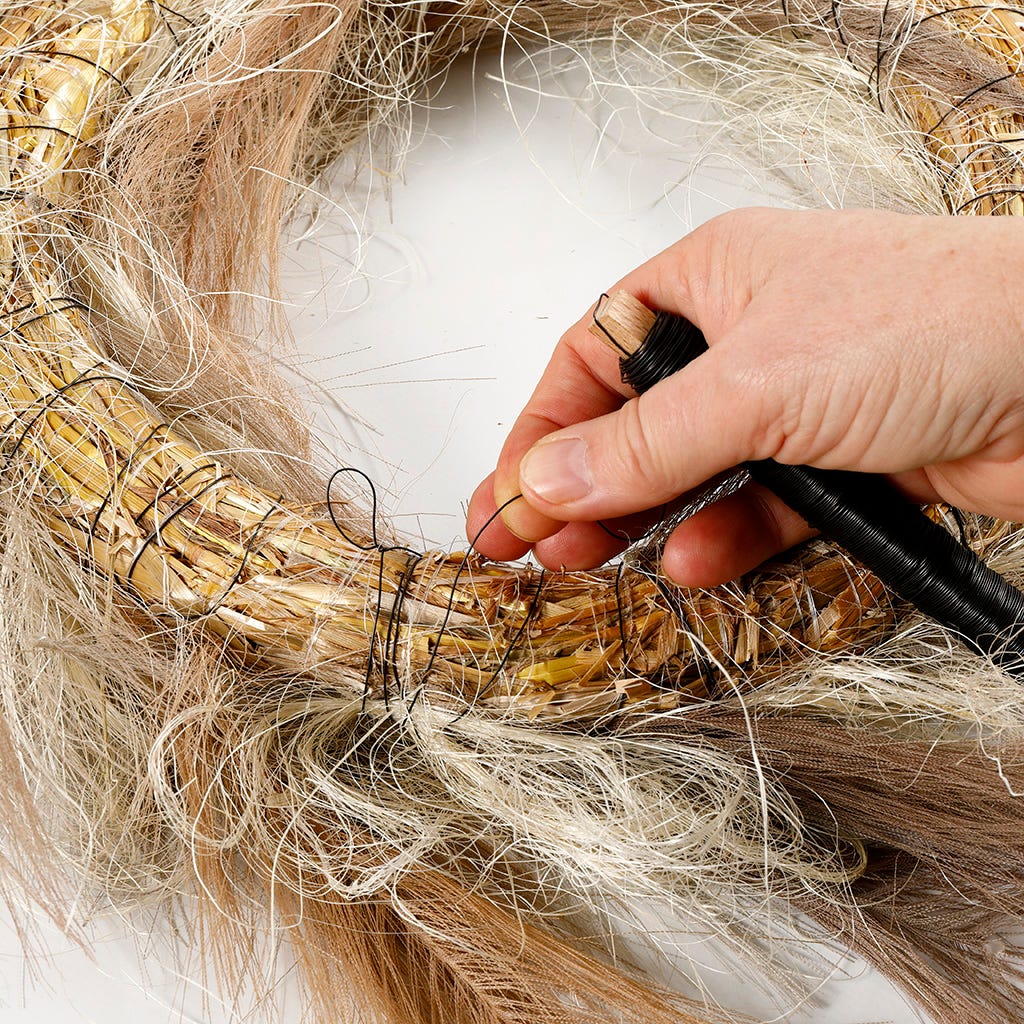 4
Secure the florist wire by making a loop of wire on the back of the wreath. Wind the wire once around the wreath. Secure the wire by pushing the end of the florist wire through the loop.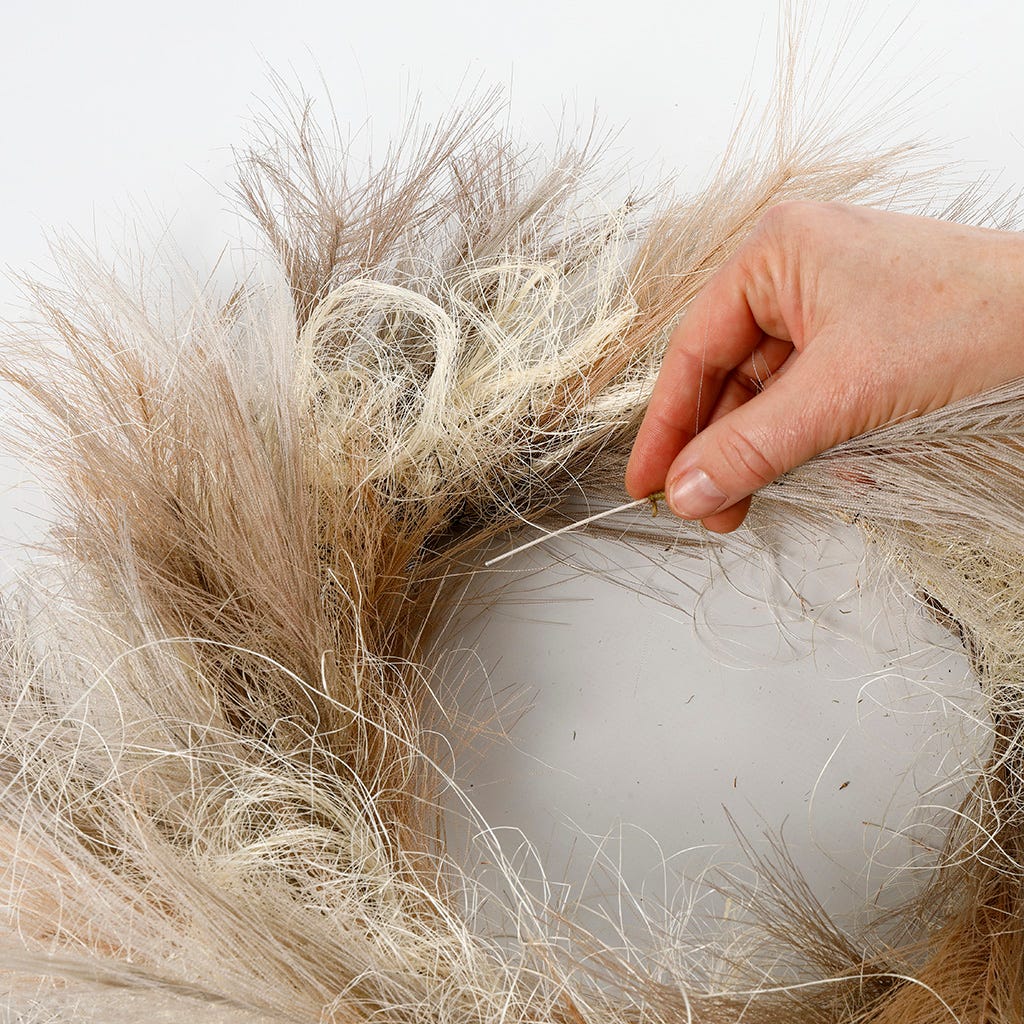 5
Cover any exposed florist wire or straw wreath with additional pampas grass.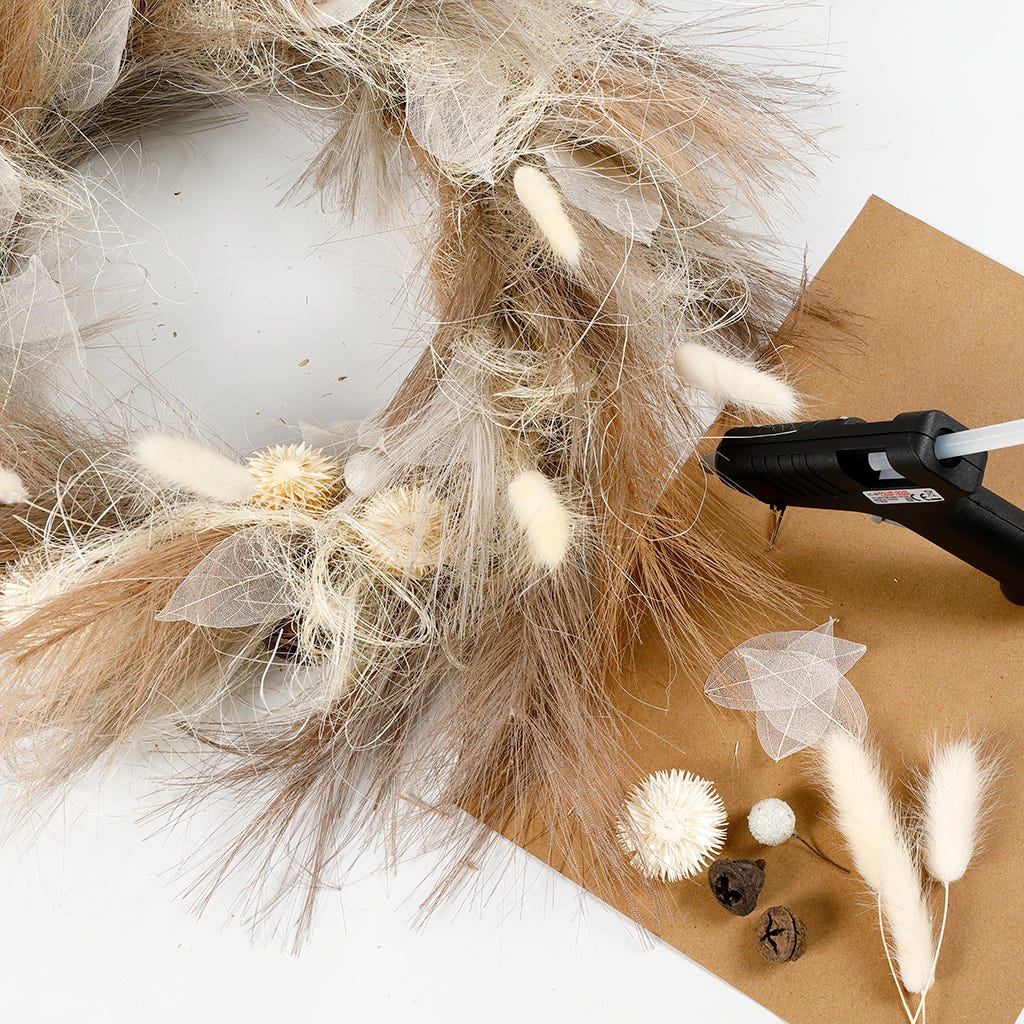 6
Attach skeleton leaves, baubles, eucalyptus cones and dried flower heads onto the wreath with a glue gun. Trim bunny tail grass and artificial berries and push into the straw wreath.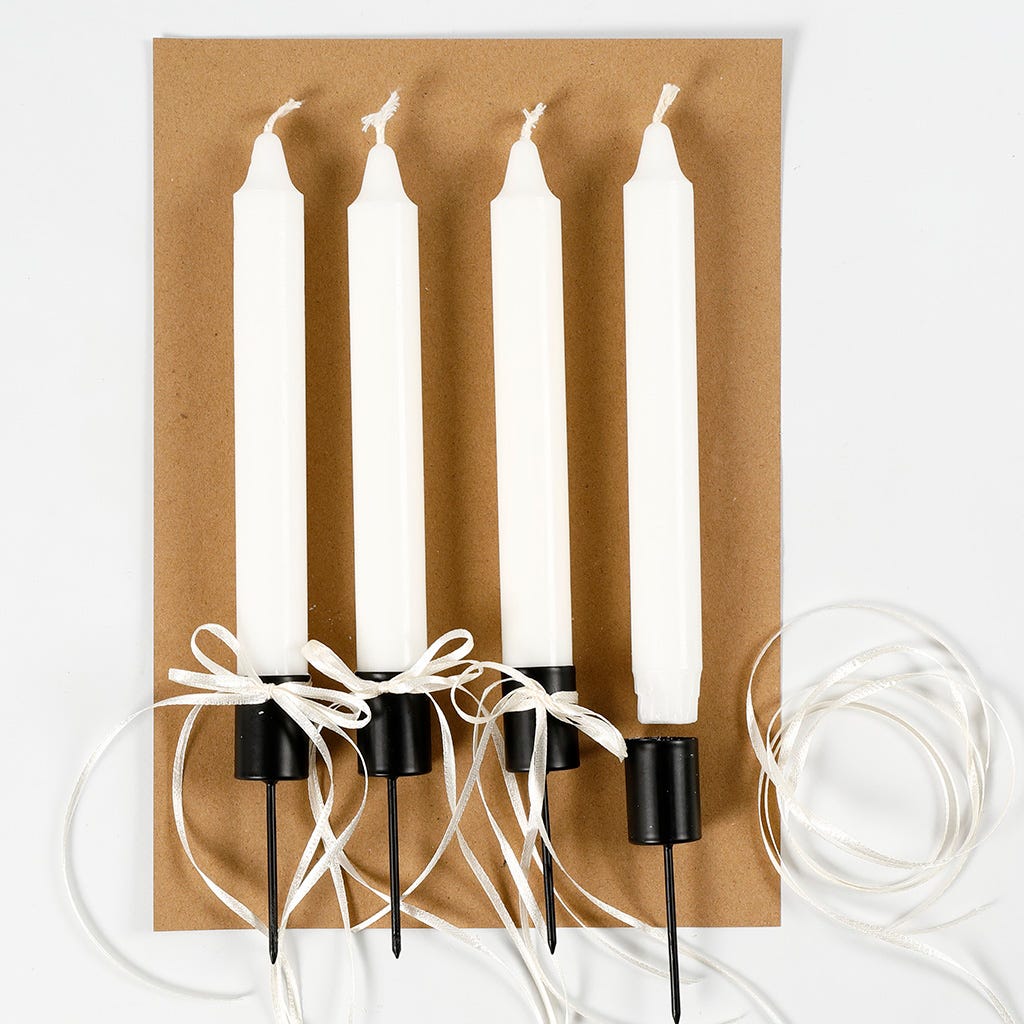 7
Cut 40 cm pieces of ribbon (2 for each candle). Attach these onto the metal candle holder as shown in the photo. Push the metal candle holder with the candles into the straw wreath.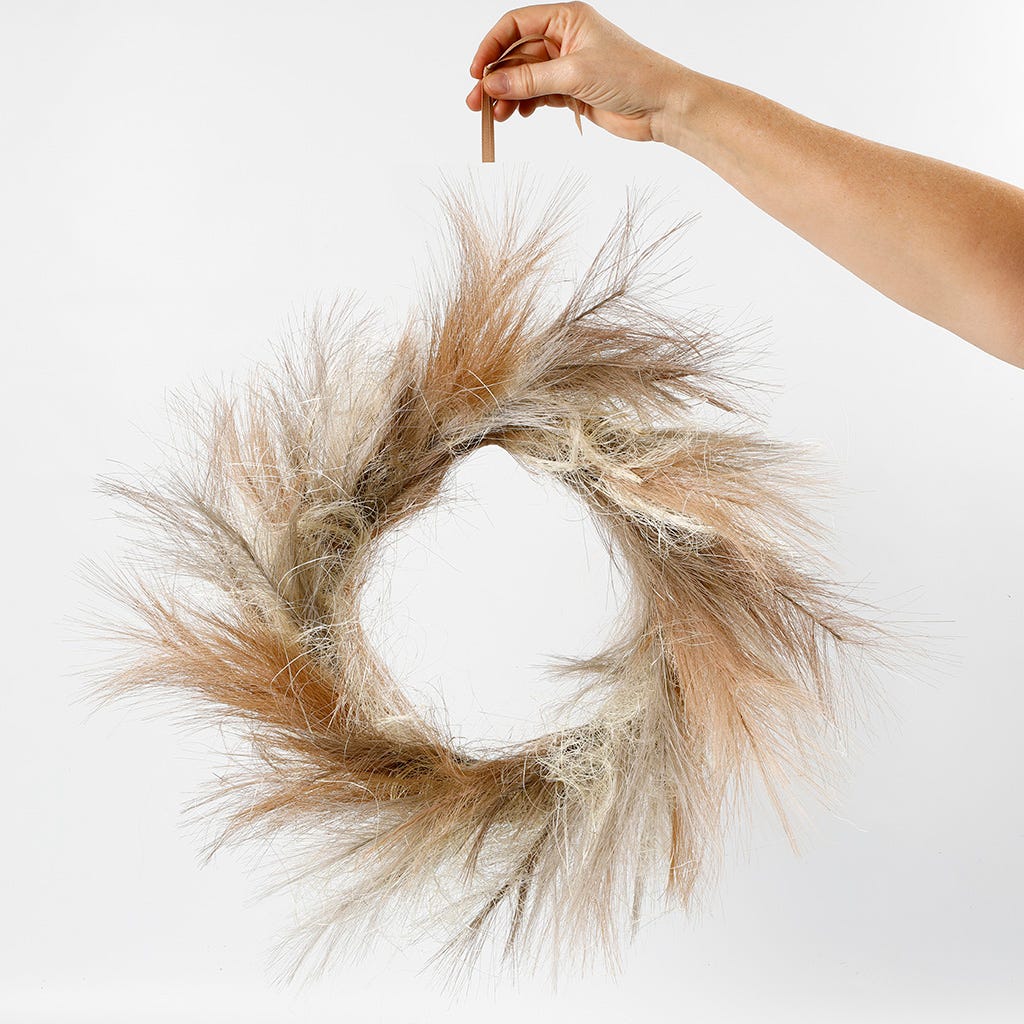 Another variant
You may use the wreath for hanging; follow steps 1-5.