3D Pictures with String Art
3D Pictures with String Art
Make string art by winding yarn around pins arranged in a pattern. Here we have performed this technique on a thick foam rubber sheet using map pins. You may combine this technique with Nabbi fuse beads, bows and other decorations.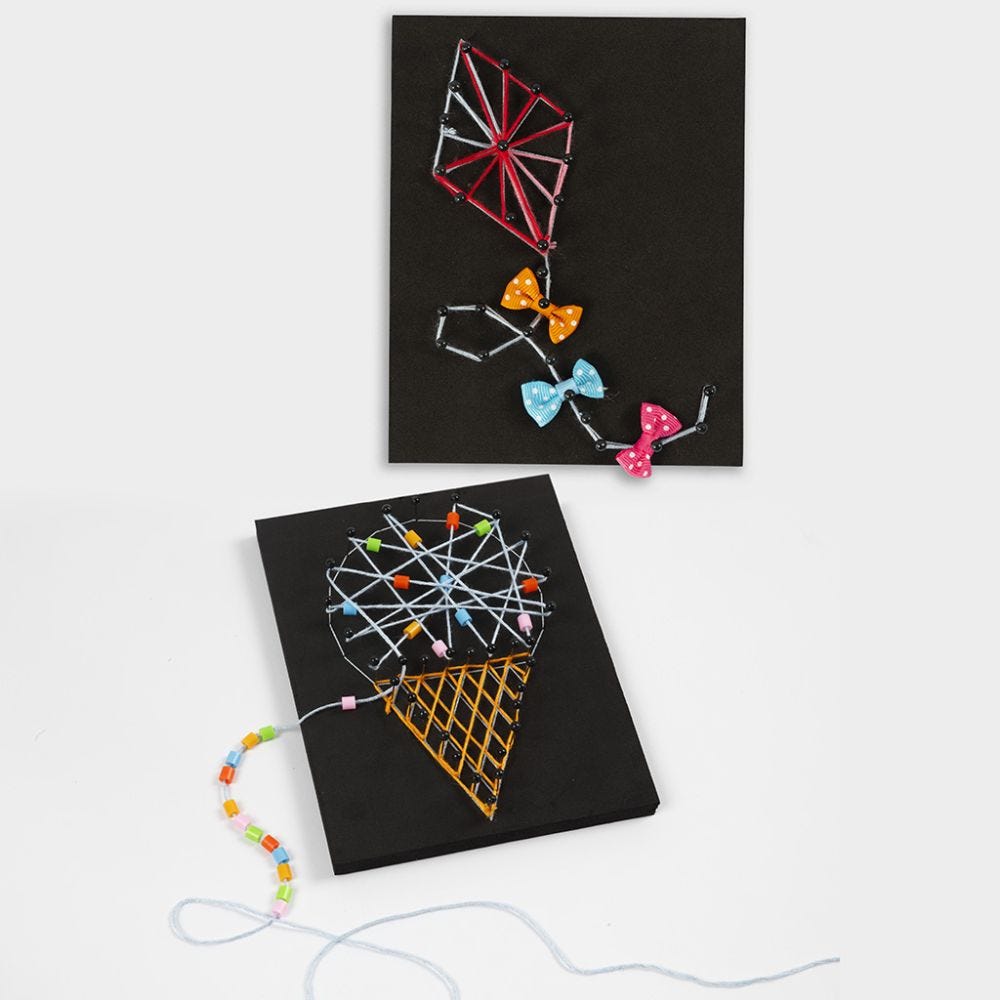 How to do it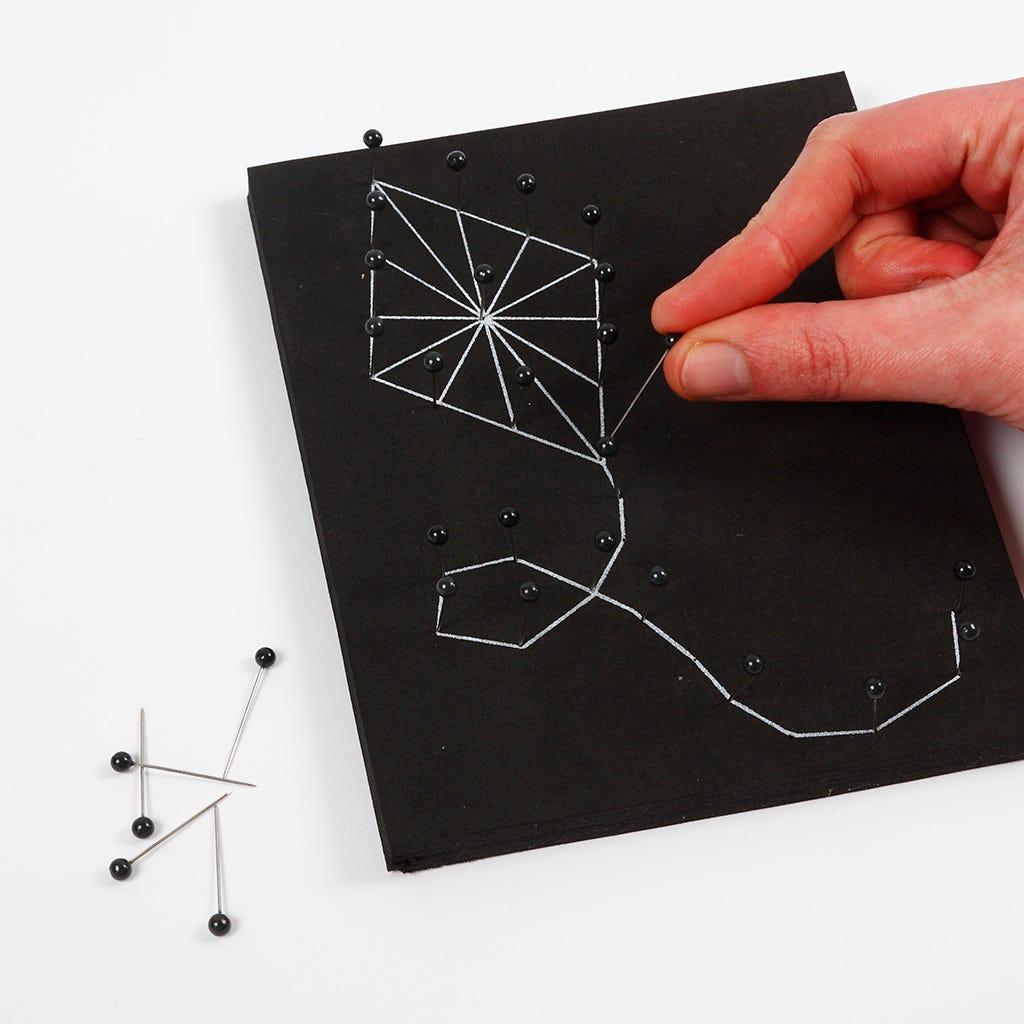 1
Push pins into the black foam rubber sheet approx. 1.5 – 3 cm apart. If you choose a foam rubber sheet without a pre-printed design, you may draw your own designs with a grey marker.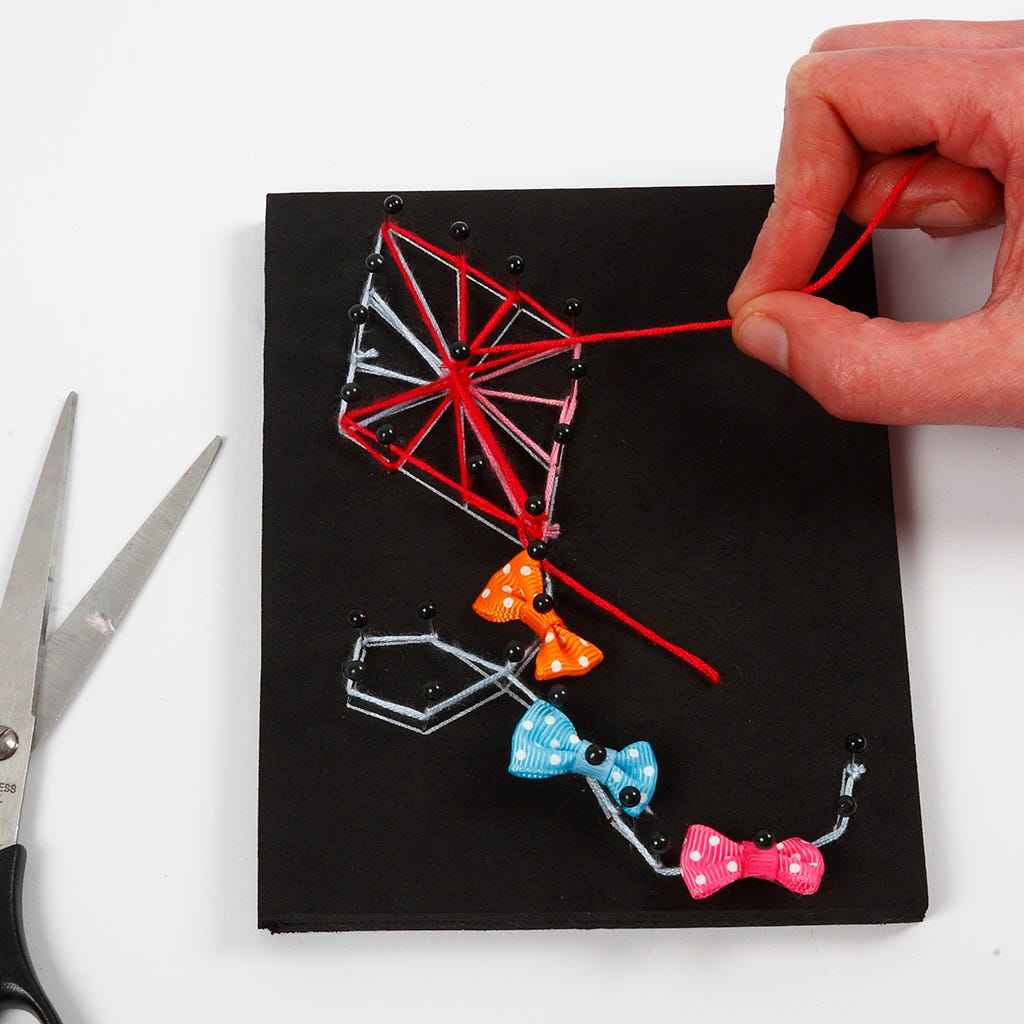 2
Wind the yarn around the pins – you decide how many layers.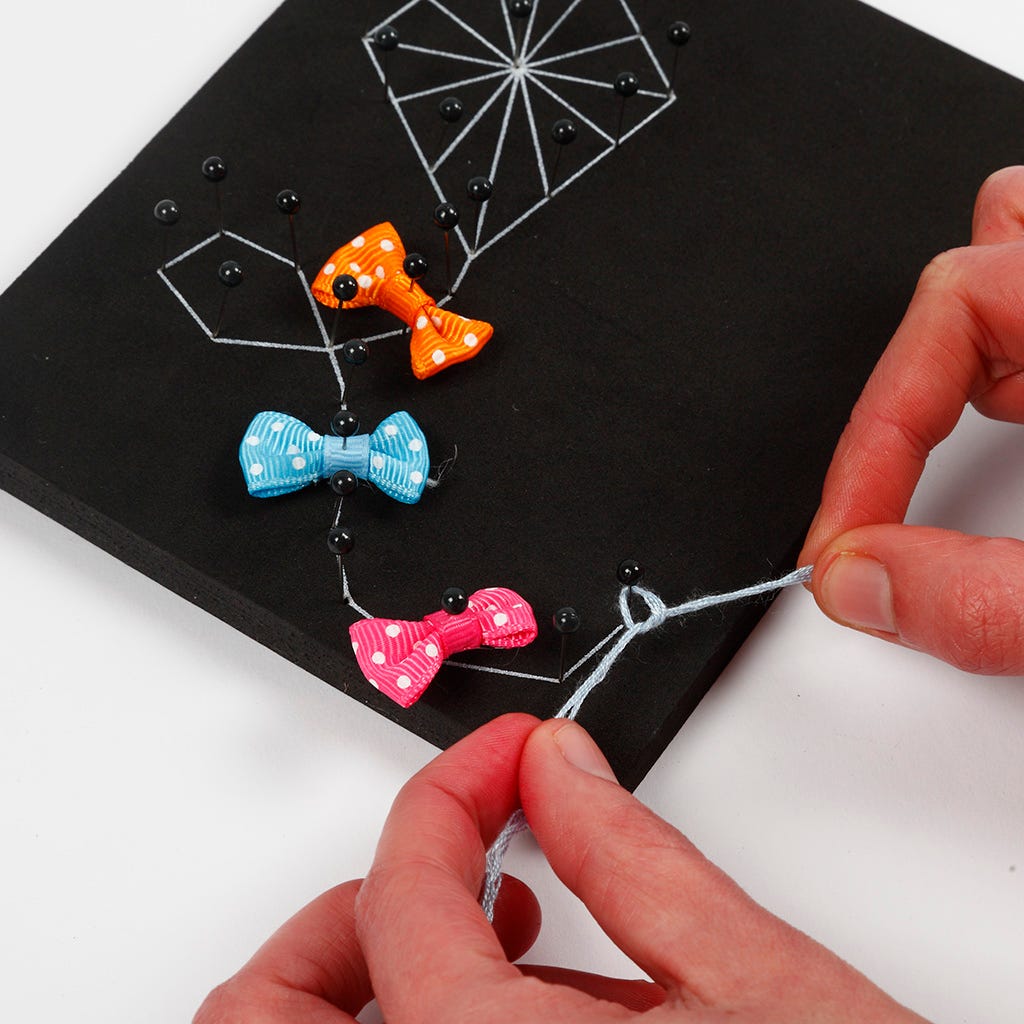 3
Finish with a double knot.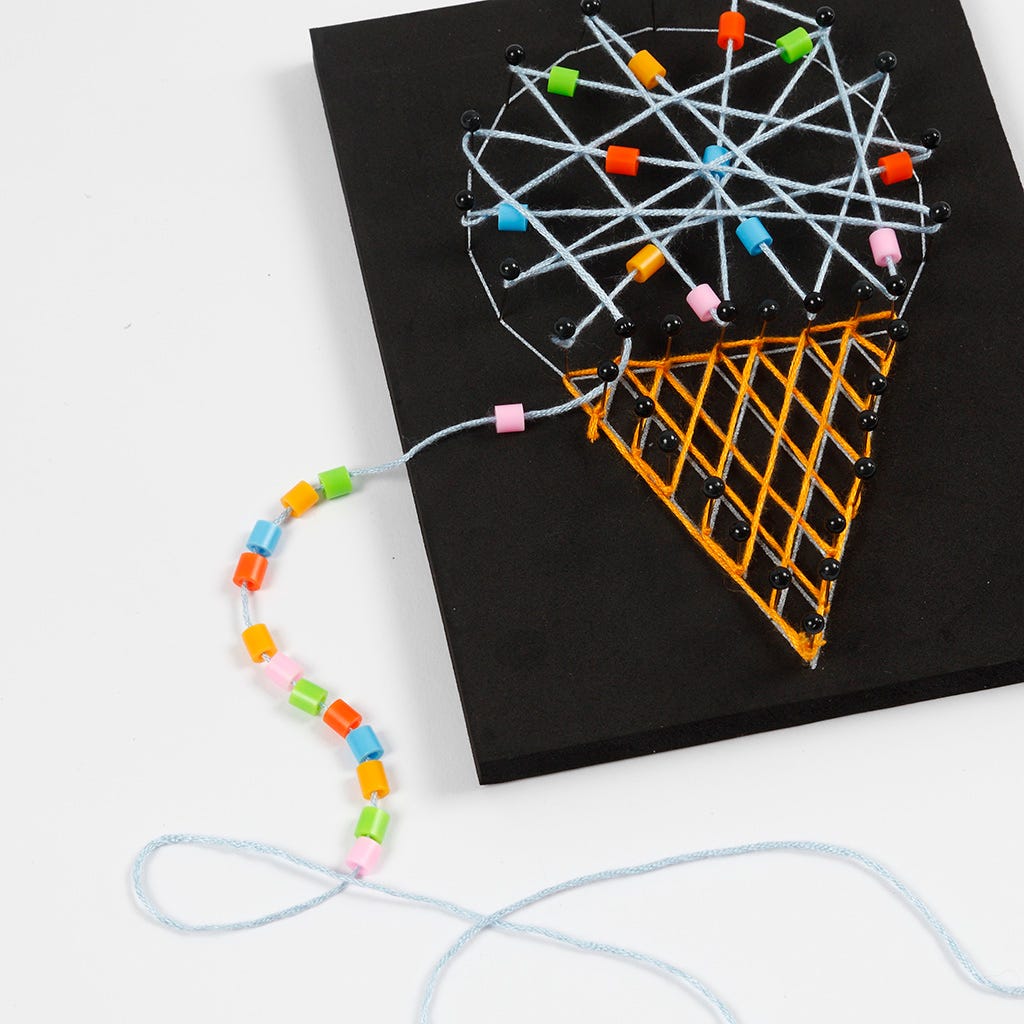 Another variant
A tip: Thread Nabbi fuse beads onto the yarn and distribute them as you go along when winding the yarn around the pins. This results in a great effect on a 3D picture made with string art.