3D hanging snowflake from pearlescent paper
3D hanging snowflake from pearlescent paper
Make a snowflake from pearlescent paper punched out using the die-cutting and embossing machine. Sew the snowflakes together using a handheld sewing machine and unfold to create a 3D effect.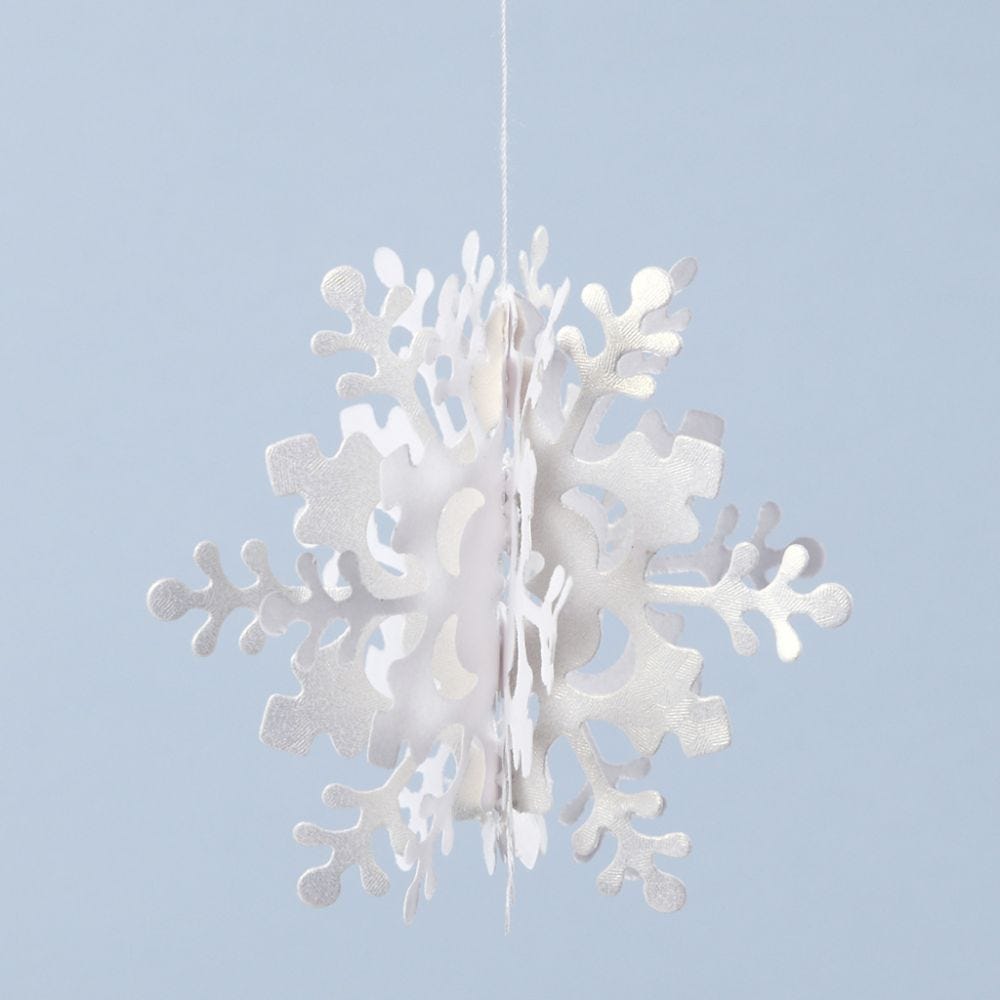 How to do it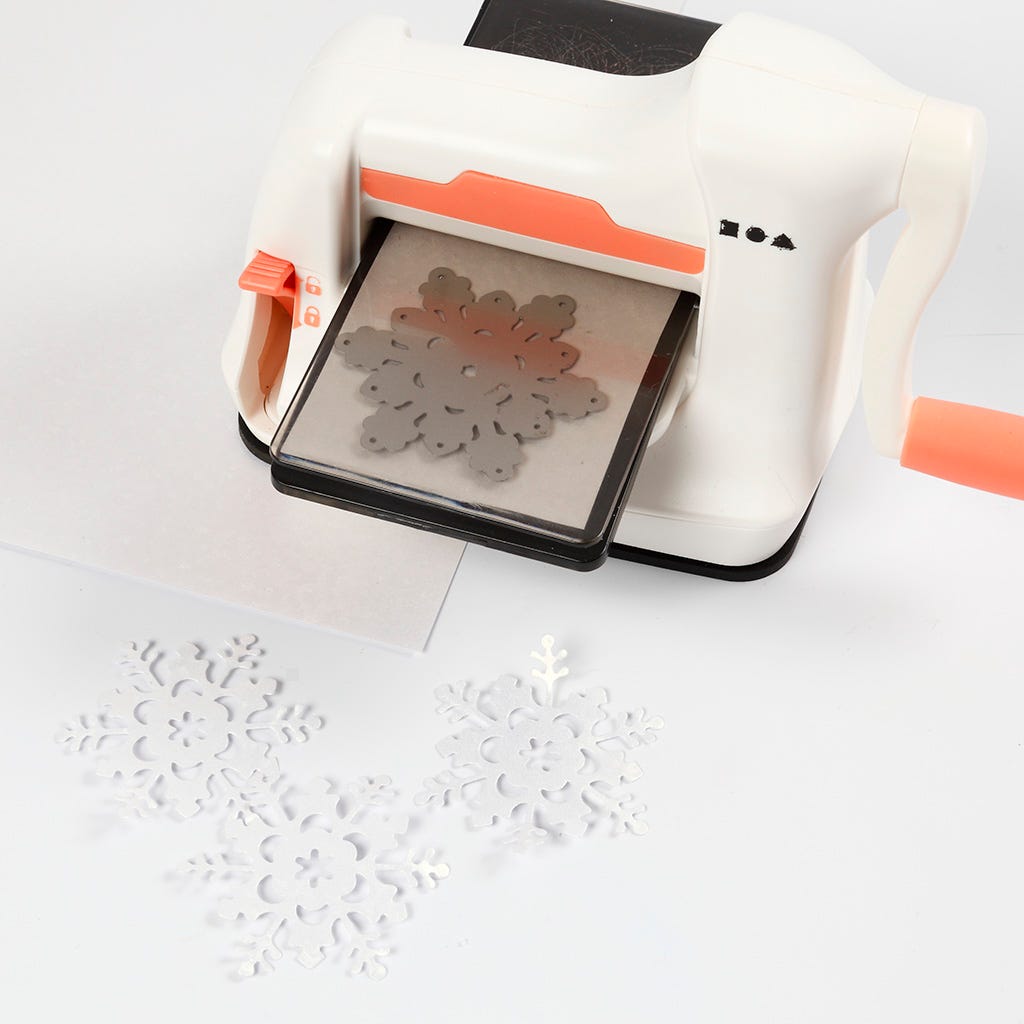 1
Punch out four large snowflakes from pearlescent paper using the die- cutting and embossing machine.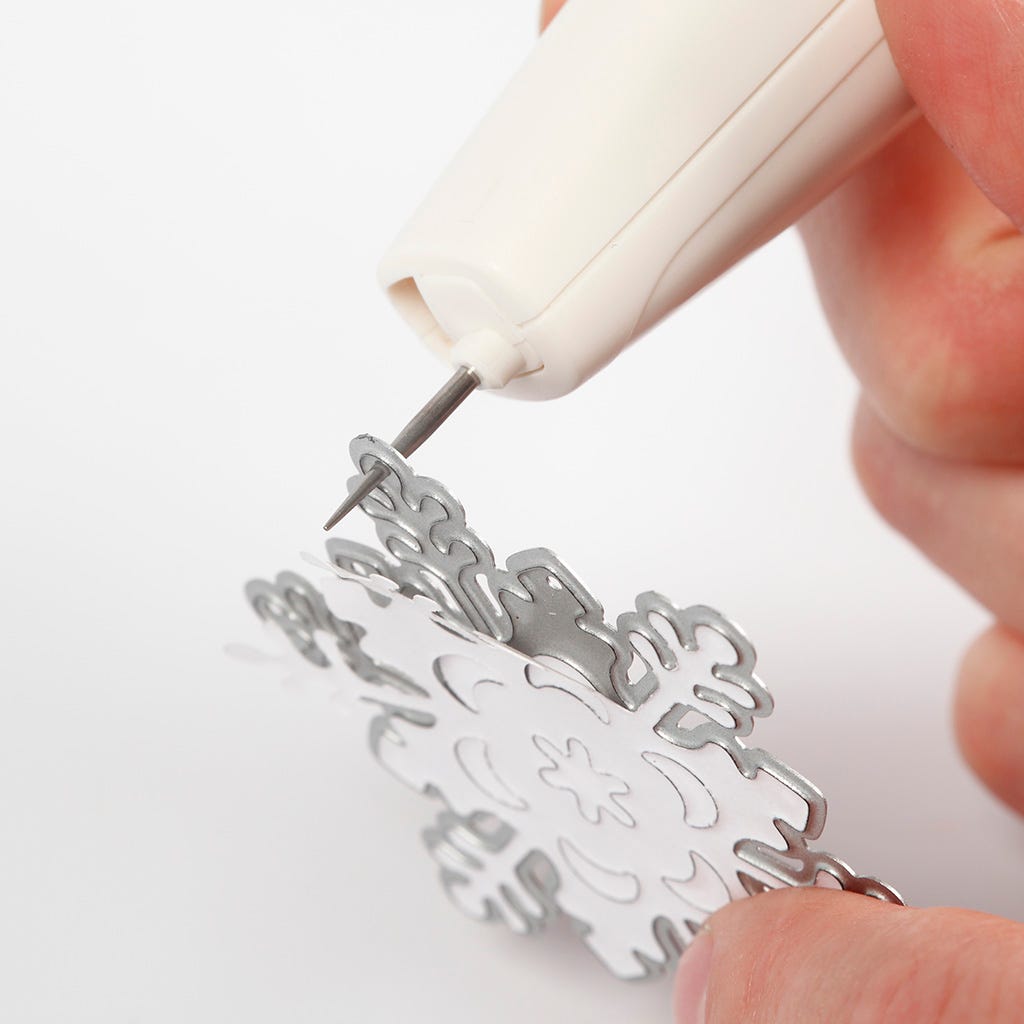 2
Use the tip of the die brush to loosen the paper from the die as shown in the photo. A tip: As an alternative, you may use an ordinary needle to loosen the paper.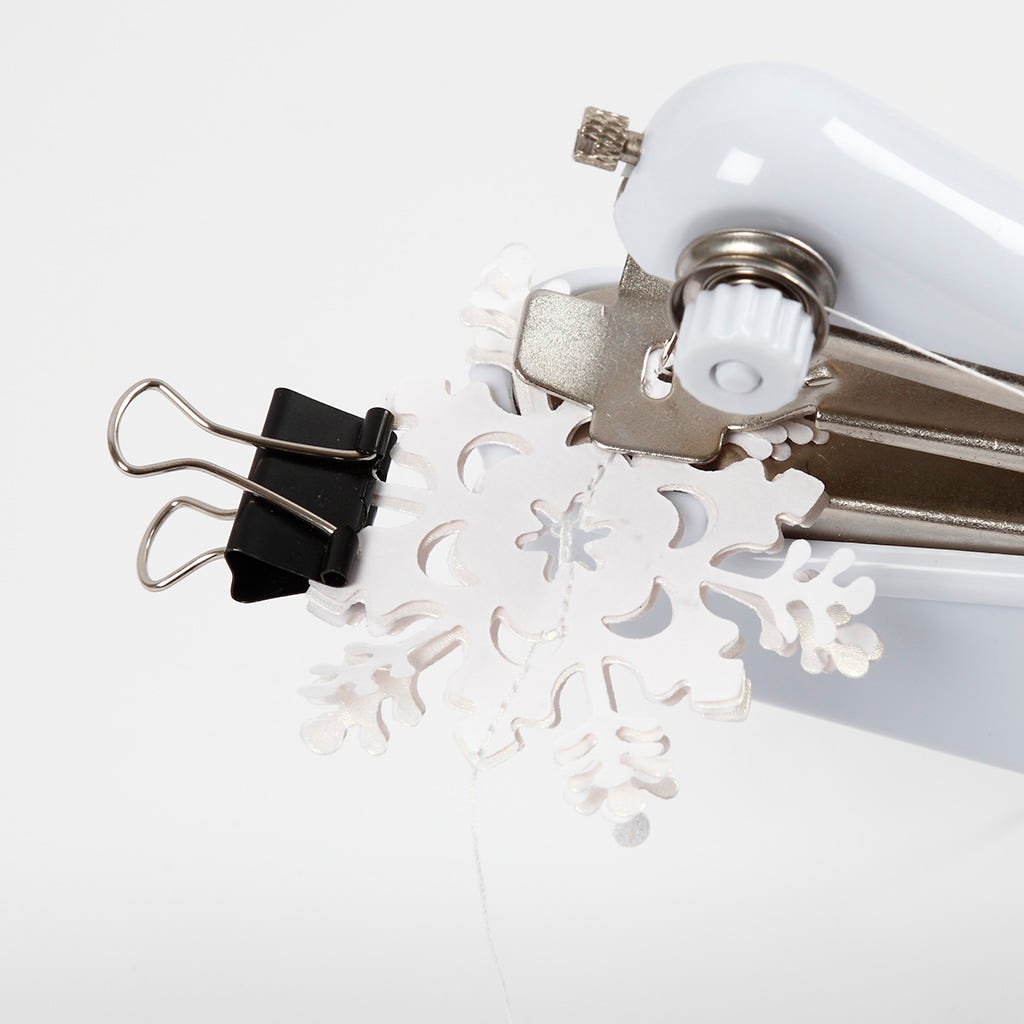 3
Arrange the four snowflakes on top of each other and sew them together in the middle with a handheld sewing machine. Secure the ends of the thread following the instructions on the packaging. Unfold the snowflakes to create a 3D effect.
Copyright © 2013-present Magento, Inc. All rights reserved.